The Associated Press has reported that two independent studies have found shortfalls in the FDA approval process for heart devices, such as pacemakers and stents, leading to safety lapses.
The Food and Drug Administration is the nation's top watchdog of food, pharmaceutical products and medical devices.
CHICAGO – Two new studies find shortfalls in the Food and Drug Administration's approval process for heart devices such as pacemakers and stents.

Safety targets often weren't clearly spelled out in the research submitted by device makers and important patient information was missing, according to one study conducted by researchers from the FDA and Boston's Beth Israel Deaconess Medical Center.

A separate analysis by researchers at the University of California, San Francisco, found heart devices frequently got the FDA's blessing based on research done outside the United States in small groups of patients. Many device studies lacked standards most scientists expect: randomization and a clear goal.
Fortunately, it appears that the FDA is taking notice and will not simply dismiss the studies' conclusions.
Dr. Jeffrey Shuren, the FDA's acting device center director, said the agency is taking a close look at its device program and making changes. It wants manufacturers to adhere to tougher research guidelines that will be out in 2010, Shuren said.
The FDA's medical devices division has come under severe fire during the past year after scientists in the division alleged they were pressured to approve certain products. Congressional investigators urged the FDA to take immediate steps to make sure that the riskiest devices are approved only through the most stringent processes.
Many of the devices were approved based upon evidence from only very small samples of testing.
[The Journal of the American Medical Association] found that many devices were approved based on small studies — 300 patients on average — and two-thirds were approved with results of just one study.

"We were surprised at the number of devices approved without high quality evidence," said study co-author Dr. Rita Redberg. The research was supported by the university's medical school.

Both studies looked at devices approved from 2000-2007.
Approval for medical devices became even more critical following a 2008 U.S. Supreme Court decision. That decision gave medical device manufacturers de facto immunity from civil law suits, holding that federal law bars patients from suing medical device manufacturers for injuries caused by FDA-approved devices. However, courts have permitted civil suits for FDA-approved pharmaceutical drugs. Congress is currently looking at ways to legislative overturn the Supreme Court's decision and permit those injured or killed by medical devices to hold the manufacturers accountable.
Why do large corporations keep getting away with such conduct. Medical device industry insiders and lobbyists pressured FDA scientists to approve devices that they knew were dangerous — and the US Supreme Court gave these manufacturers blanket immunity. If the government won't hold these companies accountable and regular people like you and me cannot get access to the courts in order to hold these companies accountable, who can? Who will?
Devices that are required to keep a heart beating or to keep an artery open need to be held to rigorous safety standards. These devices save lives, but only if they are designed, manufactured and installed properly. These companies cannot keep cutting corners in order to bolster returns for shareholders.
Lives are at stake. These companies should act like that matters.
Learn more and become a fan of Langdon & Emison on Facebook.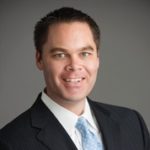 Brett Emison is currently a partner at Langdon & Emison, a firm dedicated to helping injured victims across the country from their primary office near Kansas City. Mainly focusing on catastrophic injury and death cases as well as complex mass tort and dangerous drug cases, Mr. Emison often deals with automotive defects, automobile crashes, railroad crossing accidents (train accidents), trucking accidents, dangerous and defective drugs, defective medical devices.