A Bloomberg Businessweek article points to the troubles facing Johnson & Johnson, not only with the DePuy Hip recall, but also in over 50 other product recalls since the beginning of 2010.
"The DePuy crisis is one of more than 50 voluntary product recalls that J&J has issued just since the start of 2010, covering brand names that read like an inventory of the family medicine cabinet. Tylenol and St. Joseph Aspirin were recalled for foul odors people said made them sick. Benadryl and Zyrtec were recalled for botched amounts of ingredients. Rolaids were recalled for containing bits of wood and metal."
Johnson & Johnson's CEO William Weldon insists that the problems are limited to one division of J&J, McNeil Consumer Healthcare, but there are plenty of people that allege it is evidence of a systemic problem.
"…Over the last 15 months, the company has also recalled contact lenses, syringes filled with prescription medications, hernia devices, and other products made by subsidiaries around the world. In the year ended March 8, 2011, J&J was involved in at least 11 major recalls, as defined by the FDA, almost twice as many as Pfizer, the world's largest health-care-products company by revenue, or Procter & Gamble, the world's largest consumer-products company. 'I'm not familiar with another company that has had this many debacles in a very short period of time," says Ira Loss, an analyst at investment research firm Washington Analysis who has followed the FDA for more than three decades.'"
"This is a real American tragedy," says Erik Gordon, a professor at the University of Michigan's Ross School of Business in Ann Arbor who studies the biomedical industry. "They really have blown one of the great brands."
Many people suggest the company may have pushed cost-savings too far. According to the article, J&J's operating margin in 1990 was 17.7%, by 2010 the margin was 26.8% . Diana Zuckerman, president of the National Research Center for Women & Families says, ""The spate of recalls, compliance and quality failures, and the company's muscular profit margins, suggest that the investor may now be the primary focus of management."
According to the article, Harvard Business School has recently added a new case study in their curriculum: "On Weldon's Watch: Recalls at Johnson & Johnson From 2009 to 2010." I wouldn't be surprised to see it taught in law schools in the future as a case study on a company putting profits ahead of patients' needs.
(c) Copyright 2011 Brett A. Emison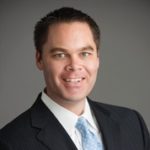 Brett Emison is currently a partner at Langdon & Emison, a firm dedicated to helping injured victims across the country from their primary office near Kansas City. Mainly focusing on catastrophic injury and death cases as well as complex mass tort and dangerous drug cases, Mr. Emison often deals with automotive defects, automobile crashes, railroad crossing accidents (train accidents), trucking accidents, dangerous and defective drugs, defective medical devices.