The New York Times this week published a report that Nevada state officials have begun an investigation to determine if payments to cardiologists by a heart device company were legitimate consulting fees or inducements to the doctors for using its products. While not the first time this type of covert marketing of medical devices has been employed, the series of media reports that this has spawned will bring focused attention to the trend, and brings unwanted attention to the medical device brand Biotronik.
"Gov. Brian Sandoval on Monday asked state health officials to look into whether the dealings between the doctors and a company called Biotronik had involved improper billing practices or patient safety issues," the Times reports. "Last year, at one Las Vegas hospital where the cardiologists practiced, University Medical Center of Southern Nevada, 95 percent of the patients, or 250 of the 263 people who got a pacemaker or defibrillator, got a Biotronik device. Before becoming Biotronik consultants, those doctors, who belong to a practice called Nevada Heart and Vascular, apparently rarely, if ever, used its devices. Several experts on medical ethics said on Tuesday that the ties between the cardiologists, Biotronik and a distributor for the device maker called Western Medical raised both ethical and legal questions."
This Nevada inquiry follows a report in The New York Times that heart device specialists at a Las Vegas practice started using Biotronik implants in nearly all their patients in 2008 after company documents showed they became consultants to the device maker, getting up to $5,000 a month in fees. According to the governor's spokeswoman, the Board of Medical Examiners for Nevada is also looking into the issue.
Nevada's University Medical Center issued a statement in response to the inquiry, in which they said that Biotronik devices had performed very well and that patients had benefited since the facility adopted their use. The hospital first started using the devices in mid-2008, when it changed its contracting policies.
With the limited amount of testing required by the FDA, and with medical device safety often taking a back seat to profits, this latest piece of news should be disconcerting to those who want a clear division between medical products pushed by pharmaceutical interests and the medical professionals who are supposed to look after patients' best interests. With blurring lines between the dissemination of medical information and marketing, injured consumers are the ones who would pay the ultimate price for that duplicity.
The Times article from Sunday focused on ties between a device industry sales official in Las Vegas named Caesar Fonte and Dr. Resh and his colleagues. Prior to mid-2008, when Mr. Fonte was at Guidant and later Boston Scientific after it acquired Guidant, he worked with the Las Vegas cardiologists who were then paid consultants to those companies. At that time, they largely used the devices Mr. Fonte represented.
But in mid-2008, the Times reports, Mr. Fonte quit Boston Scientific to start his own company called Western Medical that distributed Biotronik implants and other medical products. Virtually overnight, Dr. Resh and his partners became Biotronik consultants and shifted much of their business to it.
(c) Copyright 2011 Brett A. Emison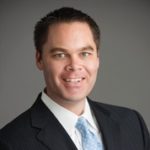 Brett Emison is currently a partner at Langdon & Emison, a firm dedicated to helping injured victims across the country from their primary office near Kansas City. Mainly focusing on catastrophic injury and death cases as well as complex mass tort and dangerous drug cases, Mr. Emison often deals with automotive defects, automobile crashes, railroad crossing accidents (train accidents), trucking accidents, dangerous and defective drugs, defective medical devices.