The Mirena Intrauterine Device (IUD), manufactured by Bayer HealthCare Pharmaceuticals, is a small T-shaped plastic birth-control device that is inserted into a woman's uterus by a health care professional and is generally left in place for up to 5 years. The device slowly releases a synthetic progestin hormone (levonorgestrel) directly into the uterus, thereby preventing pregnancy by damaging or killing sperm and/or preventing an egg from attaching to the uterine wall.
Mirena IUD was approved by the U.S. FDA in 2000, after previously being marketed in Europe for some 10 years. In 2009, the FDA gave the Mirena IUD additional approval to treat heavy menstrual bleeding.
In 2010, the FDA issued a warning letter over the Mirena IUD, alleging that Bayer overstated the efficacy of Mirena, presented unsubstantiated claims, minimized the risk of using Mirena, and included false or misleading presentations regarding Mirena. The warning letter further states:
"The use of Mirena is associated with a number of risks, including warnings regarding the increased risk of pelvic inflammatory disease (PID), ovarian cysts, and irregular bleeding and amenorrhea. Additional warnings include the risk of Mirena embedding in, perforating, or being expelled from the uterus, as well as the increased risk of ectopic pregnancy, and the risks to an intrauterine pregnancy that occurs with Mirena in place. Should a woman become pregnant while using Mirena, serious risks include pregancy loss and a permanent loss of fertility."
As stated by the FDA, there are some serious and potentially deadly side-effects with the Mirena IUD, including:
• Abscesses
• Birth of a child with a birth defect
• Embedment in the uterus
• Erosion of adjacent areas including the vagina
• Infertility
• Inflammation of the membrane that lines the abdominal cavity and internal organs (Peritonitis)
• Intestinal perforations or obstruction
• Pelvic Inflammatory Disease
• Perforation of the uterus
Some of the most serious side effects are perforation of the uterus and/or migration from the uterus which require surgical removal and, in some cases, emergency corrective surgery. If the device perforates and migrates outside of the uterus, it can cause damage to other organs, infertility, sepsis, or the need for a hysterectomy.
Warning signs for these serious complications include:
Pain in the lower abdominal area
Heavy vaginal bleeding
Bloating, abdominal rigidity and abdominal pain
Inability to locate the Mirena IUD string
If you have experienced, or are worried about any of these potential side effects, it is important to talk with your healthcare provider to determine the best course of action for your medical care.
© Copyright 2012 Brett A. Emison
Follow @BrettEmison on Twitter.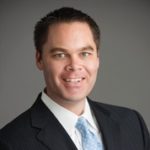 Brett Emison is currently a partner at Langdon & Emison, a firm dedicated to helping injured victims across the country from their primary office near Kansas City. Mainly focusing on catastrophic injury and death cases as well as complex mass tort and dangerous drug cases, Mr. Emison often deals with automotive defects, automobile crashes, railroad crossing accidents (train accidents), trucking accidents, dangerous and defective drugs, defective medical devices.