The U.S. Food and Drug Administration has issued a Class I recall of two types of Medtronic implanted fusion pumps. A Class I recall is the most serious type, indicating there is a reasonable probability that the product may cause serious injury or death. This Wall Street Journal article reports that there have been eight deaths and 270 serious injuries caused by refilling errors on Medtronic SynchroMed II and SynchroMed EL implantable pumps.
These Medtronic pumps are implanted into the patient's abdomen and supply a constant, metered stream of medication for the treatment of pain. The danger of these pumps occurs when the doctor inadvertently or unknowingly misses the device during refill, and instead injects some or all of the medication into the patient's body all at once, which is known as a "pocket-fill". This pocket-fill situation could lead to a drug overdose or to an under dose situation, where the patient doesn't receive enough of the drug to be effective. The Medtronic reports states, "The clinician relies heavily on tactile feedback to determine if this has occurred, and may conclude that the needle is correctly positioned when it is not."
In either of these pocket-fill scenarios, patients are at risk for serious consequences. Medtronic estimates that the rate of these errors is approximately 1 in 10,000 refills, although the rate is likely to be higher due to under reporting.
Perhaps the most important recommendation in the report is: "At every refill, patients and caregivers should be reminded about the signs and symptoms of drug overdose, under dose, and withdrawal. Instruct patients to seek immediate medical assistance in the event that symptoms of drug overdose, underdose, or withdrawal appear."
(c) Copyright 2011 Brett A. Emison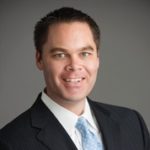 Brett Emison is currently a partner at Langdon & Emison, a firm dedicated to helping injured victims across the country from their primary office near Kansas City. Mainly focusing on catastrophic injury and death cases as well as complex mass tort and dangerous drug cases, Mr. Emison often deals with automotive defects, automobile crashes, railroad crossing accidents (train accidents), trucking accidents, dangerous and defective drugs, defective medical devices.