Federal prosecutors and the civil division of the U.S. Justice Department are investigating Johnson & Johnson over the company's defective DePuy ASR metal-on-metal hip implants. The DePuy ASR hip implant is one of several metal-on-metal hip replacement systems that have come under heavy scrutiny after the devices failed prematurely – many failed after only a year or two – and can release toxic metal fragments into the body. Johnson & Johnson is already facing more than 10,000 lawsuits filed by patients who had the defective devices implanted in their body. The first major DePuy hip trial underway in Los Angeles.
A Johnson & Johnson filing with the Securities and Exchange Commission (SEC) confirmed that the government has asked for additional documents from J&J's DePuy Synthes division and related subsidiaries.
The filing didn't specify what the government is looking for, but J&J has had legal problems before over its artificial joints. Just days before the ASR systems were recalled, the Food and Drug Administration [FDA] told DePuy to stop marketing its Corail Hip System for two unapproved uses.

And in 2007, J&J agreed to pay $84.7 million in fines as part of a settlement of a sweeping investigation by the Justice Department into alleged kickbacks. J&J and the four other top U.S. makers of replacement hips and knees were accused of paying surgeons to get them to use their products exclusively, from at least 2002 through 2006.

– AP, J&J: Federal prosecutors investigating its marketing of DePuy hip implants recalled in 2010 (via Washington Post)
Other reports suggested that the government is investigating whether Johnson & Johnson's DePuy unit may have submitted false claims to federal health-care programs over the DePuy ASR all metal hip implant.
"The government is investigating whether any person or entity submitted or caused to be submitted false claims or false statements affecting federal health-care programs in connection with the marketing and use of the ASR XL hip device," according to the filing. "The government has since made additional informal requests for production of documents."

– BloombergBusinessweek, J&J Discloses Government Investigations of Hips, Mesh
There have been a number of recalls for various metal-on-metal hip replacement systems from a variety of manufacturers due to problems from premature failure and leeching of metallic particles into the surrounding tissue and blood stream.
Just last week, Johnson & Johnson issued a recall on a different line of its hip implants, the "Adept" brand all-metal total hip replacement system, also because a higher-than-expected percentage of one part of them had to be replaced.

– AP
This federal investigation follows action by California's Attorney General to investigate the marketing of Johnson & Johnson's hernia and urogynecological mesh products. The company is defending more than 1,800 lawsuits over its Gynecare Prolift vaginal mesh implants, which is alleged to have caused devastating side effects in many women. Johnson & Johnson stopped selling the Prolift mesh in August 2012.
Trial Update
You can read an earlier DePuy trial update here. In defending its product, Johnson & Johnson offered the testimony of its toxicologist, Dennis Paustenbach. Paustenbach suggested the patient, Loren Kransky, was not harmed by the leeching of chromium and cobalt metal into his body.
"I believe that the cobalt and chromium from the ASR implant did not cause or worsen Mr. Kransky's systemic health problems," Paustenbach told jurors in state court in Los Angeles. Kransky's chromium levels were "of insignificant health risk, basically of no health risk."

– BloombergBusinessweek, J&J's Toxicologist Says Metal From Recalled Hip Harmless
Of course, Paustenbach was paid $5 million by Johnson & Johnson for his testimony – what do you think he'd say? When asked if he had been referred to as the "go-to guy for industry", Paustenbach said, "That's ridiculous", before finally acknowledging he had been described in that manner. Cross-examination revealed that Paustenbach's work had been used to challenge the risks associated with exposure to documented carcinogens like asbestos and benzene.
In other testimony, the DePuy unit's former president, David Floyd, testified that Johnson & Johnson stopped selling the DePuy ASR because of declining sales rather than the safety concerns that ultimately resulting in recalling all of the 93,000 hip implants.
"It was a product that was overall in decline," he said. "It was the most expensive product in our portfolio, and there was price push back."

***

"The decision to rationalize was not based on clinical data," Floyd said. "The decision to rationalize was based on business reasons. Do we want to support two major products or just one?"

– Bloomberg Businessweek, J&J's Floyd Says Hip Sales Halted for Business Reasons
Johnson & Johnson's own attorneys elicited this testimony from their former executive… so they must have believed it helped the company. But I'm not so sure. To me, this sounds like just another instance of a giant company putting profits over safety. These hips were defective. All 93,000 of these hips were recalled for safety defects. But the company did not stop selling them for safety concerns. Johnson & Johnson only stopped selling them when they stopped being profitable.
A New England Journal of Medicine study has found that metal-on-metal artificial hips – like the DePuy ASR – failed 3 times the rate of other hip implants. Internal company emails show that Johnson & Johnson's DePuy division knew of the problems with the ASR artificial hip at least by 2009. In an August 2009 email, a DePuy vice-president wrote that the FDA refused to approve the ASR because of a "significant" number of premature failures. J&J knew about the problems, but kept selling the devices to unsuspecting doctors and patients until they could no longer make a profit. DePuy put profits of the safety of its patients.
[More on Defective Hips]
Read More:
© Copyright 2012 Brett A. Emison
Follow @BrettEmison on Twitter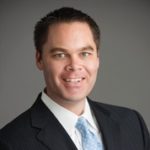 Brett Emison is currently a partner at Langdon & Emison, a firm dedicated to helping injured victims across the country from their primary office near Kansas City. Mainly focusing on catastrophic injury and death cases as well as complex mass tort and dangerous drug cases, Mr. Emison often deals with automotive defects, automobile crashes, railroad crossing accidents (train accidents), trucking accidents, dangerous and defective drugs, defective medical devices.