Call it "Boomeritis".
There has been a lot of recent coverage, including this ABC News article and this Time Healthland article, about an increase in the number of hip and knee replacements among Baby Boomers. There are three reasons cited for this trend.
Reason number 1: Obesity among the aging boomers. This puts increased pressure on joints which leads to premature failure.

Reason number 2: Wear and tear on joints from boomers trying to stay fit. Ironically, this is the exact opposite of reason number 1.

Reason number 3: "Boomeritis" or "Fix-me-it is". Boomers want to turn back the clock and are unwilling to walk with a cane or suffer through pain like previous generations and are seeking replacements in higher numbers.
While it is great that modern medicine is able to provide improved quality of life, nobody wants to have a joint replacement and there is no guarantee of a successful outcome. Furthermore, it makes safe and reliable medical implant devices even more important. Popular orthopedic implants from DePuy hips and Zimmer artificial knees have come under fire for defects and problems and the life-changing effects they can have for recipients.
In order to prevent the need for a joint replacement operation, experts recommend:
Cross Training. People tend to find one thing they like and do it a lot, but multiple activities prevent overuse.
Balance. Balance your routines to build strength, flexibility, core muscles, and cardiovascular health.
Lose Weight. "Every extra pound you carry registers as five extra pounds on your knees," DiNubile said. "The good news is, you don't need to lose a lot of weight" to ease the burden.
Warm Up. Spend more time warming up. Break a sweat and get your blood flowing before you go full blast.
Recover. Let muscles and joints recover and rest between workouts.
PT. If you've had a joint replacement, do the physical therapy that is recommended.
Baby boomers should be particularly careful in light of recalls and reports of complications with popular hip and knee replacements. Johnson & Johnson subsidiary DePuy Orthopaedics has recalled nearly 100,000 metal-on-metal hips for problems ranging from joint and muscle pain to potential chromium poisoning and toxicity. [Learn more about the DePuy Hip Recall]
Zimmer Holdings has also been under fire from orthopedic surgeons urging the recall of Zimmer's NexGen CR-Flex knee replacement. [Learn more about Zimmer knee problems]
(c) Copyright 2011 Brett A. Emison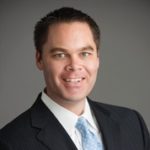 Brett Emison is currently a partner at Langdon & Emison, a firm dedicated to helping injured victims across the country from their primary office near Kansas City. Mainly focusing on catastrophic injury and death cases as well as complex mass tort and dangerous drug cases, Mr. Emison often deals with automotive defects, automobile crashes, railroad crossing accidents (train accidents), trucking accidents, dangerous and defective drugs, defective medical devices.