I continue to get questions about the DePuy Hip Recall. Johnson & Johnson's DePuy Othopaedics Division recently recalled all of its ASR XL Acetabular Head System and ASR Hip Resurfacing System artificial hips. However, DePuy has said it failed to keep accurate records of patients who received the defective artificial hips and DePuy is unable to warn its customers directly. Instead, DePuy must rely on patients to contact their physicians to determine whether they received a recalled hip.
[What You Need To Know About Johnson & Johnson's DePuy Artificial Hip Recall]
Published reports confirm that Johnson & Johnson and DePuy knew about the artificial hip defect for years, but failed to correct the problem or warn patients. In some cases, Johnson & Johnson replaced defective ASR hips with another defective ASR hip after patients had initial problems.
Symptoms indicating a possibly problem with an artificial hip include:
Serious / Chronic Pain
Inflammation / Swelling
Loosening of the Hip Implant
Fracture of the Bone Around the Hip Implant
In addition, the defective DePuy hips may pose a serious risk of cancer. The metal-on-metal construction of the DePuy ASR artificial hip permits grinding and allows metal particles to contaminate the surrounding tissue. These metal particles — cobalt and chromium — enter the blood stream and can be distributed to other areas of the body.
In May 2010, a State of Alaska Epidemiology Bulletin found that elevated chromium and cobalt ions were commonly detected in the blood and urine of metal-on-metal artificial hip patients, causing metallosis (formation of giant cells and fibrosis in the surrounding tissue).
[DePuy Hip Recall: Frequently Asked Questions]
In September 2010, a motion was filed to consolidate all federal court DePuy Hip product defect litigation in an MDL. A hearing is set in November 2010 to determine if and where to establish a DePuy Hip Implant Product Liability MDL.
"MDL" is shorthand for "Multi-District Litigation." An MDL is similar to — but different than — a class action. In a class action, only a few people (the class representatives) sue on behalf of a large number of people (the class). In an MDL, each individual plaintiff maintains his or her own individual claim. However, each individual claim is combined for portions of the litigation, such as discovery on the defendant/manufacturer. Although some states have MDL litigation, the DePuy Hip Recall MDL has been filed in federal court. If the MDL is established in November, all current federal court claims — any all newly filed federal claims — will be transferred to the MDL. There are various advantages and disadvantages to joining the MDL. Plaintiffs may be able to avoid the federal court MDL by filing their claim in state court rather than federal court.
In response to the DePuy hip recall, Irish orthopaedic surgeons are demanding a joint replacement register to monitor the effectiveness and safety of hip replacements. A report in the Dallas Morning News suggests that hip and joint replacement surgery is becoming more popular with many younger patients opting for knee or hip replacement surgery.
Patients who may have received a defective hip should get more information about the DePuy hip recall and potential dangers.
[More information on Johnson & Johnson's many recent recalls]
(c) Copyright 2010 Brett A. Emison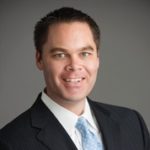 Brett Emison is currently a partner at Langdon & Emison, a firm dedicated to helping injured victims across the country from their primary office near Kansas City. Mainly focusing on catastrophic injury and death cases as well as complex mass tort and dangerous drug cases, Mr. Emison often deals with automotive defects, automobile crashes, railroad crossing accidents (train accidents), trucking accidents, dangerous and defective drugs, defective medical devices.