I wrote an earlier blog post about the DePuy Pinnacle hip replacement system and the fact that the metal-on-metal design of this device is very similar to the DePuy ASR XL replacement hip that has already been recalled by Johnson & Johnson. There continue to be a growing number of complaints that the design of the Pinnacle hip is also defective, leading to early failures, joint slippage and metal toxicity as the metal ball and socket rub together and produce metallic shavings.
The metal shavings from metal-on-metal replacement hips produce various reactions in the body including high fever, inflammation and death to the tissue and bone that surrounds the implant. Not only does this condition cause extreme pain for the patient, it makes it increasingly difficult for doctors to revise the surgery as there may not be enough muscle and bone to re-attach the new hip replacement.
According to this New York Times article, some surgeons are concerned that this is just the beginning of a large wave of patients suffering from these side effects as the latest generation of metal-on-metal hips are relatively new and have only been used for the past decade. The article further states that "The Journal of Arthroplasty, urged doctors to use the metal-on-metal devices only with "great caution, if at all" and that the Mayo clinic has reduced their use of metal-on-metal implants by some 80 percent.
The DePuy Pinnacle System has not been recalled yet, but hip replacement patients should educate themselves concerning potential defects and problems with artificial hip. Those who are experiencing pain and other issues related to the DePuy Pinnacle implant should discuss these issues with their doctor.
[More on the DePuy Hip Recall]
[More on Johnson & Johnson's many recalls]
(c) Copyright 2011 Brett A. Emison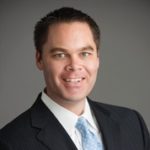 Brett Emison is currently a partner at Langdon & Emison, a firm dedicated to helping injured victims across the country from their primary office near Kansas City. Mainly focusing on catastrophic injury and death cases as well as complex mass tort and dangerous drug cases, Mr. Emison often deals with automotive defects, automobile crashes, railroad crossing accidents (train accidents), trucking accidents, dangerous and defective drugs, defective medical devices.