The New Jersey Law Journal has reported that the New Jersey Municipal Employee Benefits Fund has filed a class action lawsuit against Johnson & Johnson subsidiary DePuy Orthopaedics stemming from the problems with the DePuy ASR hip replacement systems.
Published reports have shown that Johnson & Johnson and DePuy knew about the artificial hip defect for years, but failed to correct the problem or warn patients. In fact, DePuy paid orthopedic surgeons $80 million to promote the defective hips.
What You Need To Know About Johnson & Johnson's DePuy Artificial Hip Recall
DePuy began manufacturing the ASR hips in 2003 and they were approved for use in 2005. By 2007, DePuy knew that its ASR artificial hips were defective. Patients receiving the defective hips have reported a greater amount of pain and need for revision surgeries (removal of the artificial hip and replacement with another implant).
Patients who may have received a defective hip should get more information about the DePuy hip recall and potential dangers.
[More information on the DePuy Hip Recall]
[More information on Johnson & Johnson's many recent recalls]
(c) Copyright 2011 Brett A. Emison
There are certain systems indicating problems with an artificial hip. These symptoms include:
Serious / Chronic Pain
Inflammation
Loosening of the Implant, with Possible Detachment
Dislocation of the Hip Implant
Fracture of the Bone Around the Hip Implant
In addition, there are reports of cancer risks associated with the DePuy hip recall. The ASR hips recalled by DePuy can potentially release toxic, perhaps cancer-causing, metal shavings into the tissue surrounding the defective artificial hip and be spread throughout the body through the bloodstream.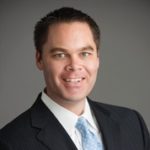 Brett Emison is currently a partner at Langdon & Emison, a firm dedicated to helping injured victims across the country from their primary office near Kansas City. Mainly focusing on catastrophic injury and death cases as well as complex mass tort and dangerous drug cases, Mr. Emison often deals with automotive defects, automobile crashes, railroad crossing accidents (train accidents), trucking accidents, dangerous and defective drugs, defective medical devices.