Critical information from Johnson & Johnson's recall of its DePuy ASR hip replacement system has not been covered in most reports: The ASR hips recalled by DePuy can potentially release toxic, perhaps cancer-causing, metal shavings into the tissue surrounding the defective artificial hip and be spread throughout the body through the bloodstream.
The ASR XL Acetabular Head System and ASH Hip Resurfacing System were designed for metal-on-metal construction, which permits grinding and allows metal particles to enter the tissue surrounding the hip replacement site. When these metals — Cobalt and Chromium — enter the tissues and are spread to other areas of the body though the blood stream, can cause serious medical side effects.
A May 2010 State of Alaska Epidemiology Bulletin noted Cobalt toxicity in hip replacement patients. According to the bulletin, 35% of the nearly 113,000 hip replacements from October 2005 through then end of 2006 were metal-on-metal hip replacements.
Cobalt and chromium ions are commonly detected in the blood and urine of MoMHA patients as a result of wear at the bearing surfaces over time. The accumulation of metal ions in the areas surrounding the prosthetic join can cause metallosis, indicated by the formation of giant cells and fibrosis in surrounding tissue.
Elevated Cobalt levels can cause serious side effects at elevated exposure levels. Symptoms of cobalt poisoning include:
Visual impairment
Cardiomyopathy
Cognitive Impairment
Auditory Impairment
Hypothyroidism
Peripheral Neuropathy
Rashes
The Alaska Bulletin noted at least three prior case reports of blindness, deafness, heart failure, and other serious side effects resulting from a defective metal-on-metal hip replacement.
Chromium — also found in the Johnson & Johnson recalled hip systems — is a cancer causing agent, though Chromium III is considered less toxic than Chromium VI (hexavalent chromium).
When the Cobalt and Chromium ions are released by the metal-on-metal grinding of the artificial hip, the metal contaminates surrounding tissues. As the contaminated tissue deteriorates over time, the metal particles enter the blood stream and are carried to other parts of the body. Prolonged exposure can cause toxicity and may cause cancer.
Patients who may have received a defective hip should get more information about the DePuy hip recall and potential dangers.
(c) Copyright 2010 Brett A. Emison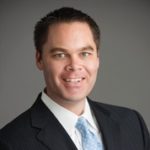 Brett Emison is currently a partner at Langdon & Emison, a firm dedicated to helping injured victims across the country from their primary office near Kansas City. Mainly focusing on catastrophic injury and death cases as well as complex mass tort and dangerous drug cases, Mr. Emison often deals with automotive defects, automobile crashes, railroad crossing accidents (train accidents), trucking accidents, dangerous and defective drugs, defective medical devices.