Johnson & Johnson's DePuy Orthopaedics division has recalled its ASR XL Acetabular Head System and ASR Hip Resurfacing Systems. DePuy's hip recall has left many hip replacement patients wondering if they should hire an attorney to protect their interests during the recall.
Do patients who received a defective hip need a lawyer to protect them during the recall? The answer is, yes.
DePuy knew about the ASR hip defect for years. Even so, DePuy failed to keep accurate records showing which patients received the defective hips. DePuy is now relying on orthopedic surgeons to help it identify potential defective hip victims. DePuy is also asking victims to sign over important rights, such as control of the victim's medical records and possession of the defective hip.
DuPuy has asked victims of the recall to authorize DePuy to collect their medical records and health information. DePuy has also asked victims to relinquish possession of the defective hip hardware and to send the defective hip back to DePuy. You should not do either without consulting an attorney.
Authorization to collect medical records waives important privacy rights and should not be done lightly. More importantly, sending the defective hip hardware back to DePuy relinquishes possession and control of critical evidence that may be necessary should a lawsuit be required. You should consult with an attorney and carefully consider the potential consequences before releasing this evidence.
While DePuy claims it will cover "reasonable and customary costs of monitoring and treatment," in reality DePuy's intentions are quite the contrary. DePuy has requested that patients submit all of their bills to private health insurance (including Medicare and employer sponsored – ERISA – health insurance plans), offering only to pay the patient's out-of-pocket co-pays and deductibles. This is an excellent deal for DePuy, but presents a number of problems for patients and tax-payers.
Under Medicare regulations and ERISA health insurance programs, the patient can be forced to reimburse (or payback) their insurer for the cost of medical treatment if they obtain a recovery from a third-party, like DePuy. DePuy may actually be creating significant legal liability exposure to its victims who received the defective artificial hip. Even if the patient is not required to pay pack all of the costs of the hip replacement, DePuy has effectively shifted the costs of its recall and defective product to the tax payers who fund Medicare and health insurance companies, resulting in greater premiums and health care costs for the rest of us.
DePuy's offer to its victims also suggests that co-pays and deductibles are the only damages caused by this defective medical device. DePuy has not offered any compensation for lost wages, lost time from work, or the pain, suffering, worry, aggravation and risk of a second hip replacement surgery.
Finally, DePuy's offer fails to address serious questions concerning tissue contamination by metallic cobalt and chrome ions that are released into the body by the metal-on-metal friction of the DePuy ASR artificial hip system. There is not yet a clear medical determination as to the long-term effects of this metal contamination on the body. Acceptance of DePuy's offer may release DePuy from any future liability stemming from this metallic contamination.
[More information about the DePuy Hip Recall]
(c) Copyright 2010 Brett A. Emison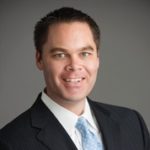 Brett Emison is currently a partner at Langdon & Emison, a firm dedicated to helping injured victims across the country from their primary office near Kansas City. Mainly focusing on catastrophic injury and death cases as well as complex mass tort and dangerous drug cases, Mr. Emison often deals with automotive defects, automobile crashes, railroad crossing accidents (train accidents), trucking accidents, dangerous and defective drugs, defective medical devices.