According to a report in the Minneapolis Star Tribune, Dr. Robert Hauser has made a career out of monitoring and sometimes challenging the medical industry over the safety of its products – including medical devices implanted in people. Even companies that are Dr. Hauser's targets describe him as ethical, passionate, and persistent.
Dr. Hauser's passion started more than 40 years ago during a research project involving nuclear battery pacemakers.
"We were told, 'Go ahead and test them and write a favorable report,'" Dr. Hauser said. "All of them failed."
Dr. Hauser says the FDA must be more vigilant – "You have to go out and look for problems. If you wait for problems to come to you, it's too late."
Substantial lack of testing has led to problems with various medical devices including vaginal mesh devices, artificial knees, and DePuy metal-on-metal hips such as the ASR and Pinnacle hip replacement system.
In December 2011, the New York Times confirmed that the high failure rate for DePuy's metal-on-metal hips – including the recalled Acetabular Hip Replacement Systems – resulted in a high cost to patients, hospitals, insurers, employers, and tax payers totaling in the billions of dollars in the coming years. NBC called metal-on-metal hips one of the largest failures ever.
While DePuy did receive FDA approval for its recalled metal-on-metal hips systems, the abbreviated FDA approval process that DePuy used has been questioned. The 510(k) approval process rests on the notion that if one device has been cleared by the FDA, then similar devices need little or no testing on actual patients. If a new medical device is "substantially equivalent" to an already-marketed device, then clinical testing is not required. This allowed for DePuy's metal-on-metal hips to be approved without any patent testing at all.
The FDA's 510(k) program has been under attack from many fronts, including by the New England Journal of Medicine. The NEJM agreed with the Institute of Medicine that the 510(k) approval process was "unfixable". An editorial in the NEJM recommended that the FDA immediately stop using the 510(k) program for Class III devices — which are considered to pose the highest threat to patients. The NEJM editorial specifically discussed the ongoing problems with metal-on-metal hip implants, including Johnson & Johnson's DePuy ASR Acetabular System and DePuy ASR Hip Resurfacing System.
As a report by Bloomberg noted, this safety debate has presented a conundrum for medical device makers. These manufactures have avoided testing and clinical scrutiny by claiming the devices are similar to previous versions, yet are marketing the devices to doctors and patients as having advanced far beyond original versions.
Medical device manufacturers need to patient safety first – not profits. Congress, the FDA, and medical device manufacturers need to fix this process. All medical devices should be properly tested before implanted into unknowing patients.
[More on the DePuy Hip Recall]
Read More:
(c) Copyright 2012 Brett A. Emison
Follow @BrettEmison on Twitter.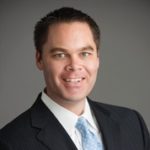 Brett Emison is currently a partner at Langdon & Emison, a firm dedicated to helping injured victims across the country from their primary office near Kansas City. Mainly focusing on catastrophic injury and death cases as well as complex mass tort and dangerous drug cases, Mr. Emison often deals with automotive defects, automobile crashes, railroad crossing accidents (train accidents), trucking accidents, dangerous and defective drugs, defective medical devices.