The New York Times reported on February 29 that British health regulators are extending the monitoring period for patients that have received a metal-on-metal hip implant due to metal debris contamination concerns. British patients were originally monitored for the first five years after receiving one of these implants, but now the monitoring period has been increased to an annual checkup for the full life of the implant, which could be 15-20 years. The warning and increased monitoring period apply only to British patients, but the same metal-on-metal implant was used widely in the U.S.
I have blogged extensively about the concerns of metal-on-metal artificial hip implants, including metal debris contamination and the high failure rate. NBC Nightly News has claimed that metal-on-metal hips are one of the largest failures ever because these hip implants fail at a rate 3 times more frequently than plastic/metal implants. There have already been thousands of lawsuits filed and the number is expected to increase as these devices continue to fail in large numbers.
One of the most troubling aspects of these cases is that DePuy Orthopaedics and their parent company Johnson & Johnson have known about the risks and high failure rates of these devices for years, yet denied there were any problems.
In August 2009, a vice-president of DePuy Orthopaedics wrote an email to senior J & J management notifying them that the FDA had refused to approve DePuy ASR hip because of "significant" numbers of premature failures. This email message directly contradicts statements made by DePuy and J&J about the artificial hip assembly that would subsequently be recalled in 2010.
A New England Journal of Medicine study found that metal-on-metal hips failed at 3 times the rate of other artificial hips. The MOM hip problems have gotten so bad, the FDA ordered an in-depth study of the systems by artificial hip manufacturers.
Metal-on-metal hips include the DePuy ASR SL Acetabular Head System, DePuy ASR Hip Resurfacing System, DePuy Pinnacle artificial hip systems, as well as certain artificial hips manufactured by Stryker, Biomet and Zimmer.
Remarkably, most medical devices recalled by the FDA in recent years because of deaths or life-threatening problems were approved under less stringent regulations that did not require human testing — meaning the devices were never tested in human patients before being implanted into hundreds of thousands of people.
Making matters worse, not only are these devices not properly tested, but the hip manufacturers pay doctors to actively promote the defective products. DePuy paid more than $80 million to doctors across the country to promote, research, and consult on DePuy's defective hips.
Metal-on-metal hips may also be linked to certain cancers. The metal-on-metal construction of the DePuy ASR artificial hip permits grinding and allows metal particles to contaminate the surrounding tissue. These metal particles — cobalt and chromium — enter the blood stream and can be distributed to other areas of the body.[More on the DePuy Hip Recall]
Read More:
(c) Copyright 2012 Brett A. Emison
Follow @BrettEmison on Twitter.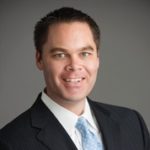 Brett Emison is currently a partner at Langdon & Emison, a firm dedicated to helping injured victims across the country from their primary office near Kansas City. Mainly focusing on catastrophic injury and death cases as well as complex mass tort and dangerous drug cases, Mr. Emison often deals with automotive defects, automobile crashes, railroad crossing accidents (train accidents), trucking accidents, dangerous and defective drugs, defective medical devices.