A recall of a medical device that has reportedly left particles of tungsten in women's breasts has now been designated as a Class I recall. This is the most serious type of product removal from the marketplace, one that is used by the FDA in "situations in which there is a reasonable probability that use of these products will cause serious adverse health consequences or death." The New York Times led the way with coverage of the recall in April 15th's paper.
"The device, the Axxent FlexiShield Mini, was a pad made of tungsten and silicone rubber that was temporarily placed inside breast incisions during an unusual procedure in which women were given an entire course of radiation treatment in one dose after undergoing a lumpectomy for cancer," the Times' Denise Grady reports. "The pads were used to help direct the radiation beam and shield healthy tissue. But the pads were flawed, and left the breast tissue and chest muscles riddled with hundreds of tungsten particles."
According to the Times' coverage, we don't know yet if tungsten is dangerous because not a lot of research has been done on its long-term health effects in humans. Tungsten does shows up on mammograms and might at the least make those diagnostics difficult to read. That would be particularly problematic for women who have had breast cancer and are trying to keep a close eye on recurrences. The metal particles resemble calcium deposits, which can indicate cancer.
Karen Riley, spokeswoman for the FDA, said the tungsten's appearance on on mammograms is what made the recall a Class I designation. She said the particles could interfere with diagnosis because they can be mistaken for cancerous calcifications or may hide real calcifications.
So far, 29 women are known to have been affected, as Grady reports: 27 at Hoag Memorial Hospital Presbyterian in Newport Beach, Calif., and 2 at Karmanos-Crittenton Cancer Center in Rochester Hills, Mich. So far, 16 have had follow-up mammograms six months after their surgery, and all 16 were found to have tungsten particles. Some of these women are supposedly considering having mastectomies to rid themselves of the particles; seven of them have decided to bring suit against the device manufacturer. The device was made by a company called Xoft, which was subsequently bought by another company, iCad.
The Axxent FlexiShield Mini was removed from the market in February 2011. In yet another speedy 510(k) process, it was cleared by the FDA in June 2009. This Class I recall should lead to further scrutiny of that streamlined approval process, which requires little or no testing on humans for proposed medical devices for the marketplace.
(c) Copyright 2011 Brett A. Emison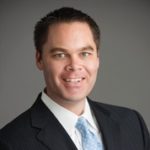 Brett Emison is currently a partner at Langdon & Emison, a firm dedicated to helping injured victims across the country from their primary office near Kansas City. Mainly focusing on catastrophic injury and death cases as well as complex mass tort and dangerous drug cases, Mr. Emison often deals with automotive defects, automobile crashes, railroad crossing accidents (train accidents), trucking accidents, dangerous and defective drugs, defective medical devices.