Rick Santorum was profiled by William Petroski at the Des Moines Register.
Based on his responses, it certainly appears that Rick Santorum is more a socialist than capitalistic conservative. Santorum talks the talk about states' rights, capitalism, responsibility and accountability, reigning in deficits, and reducing tax burdens on you and me, but like too many of thos who call themselves Republicans – including Gov. Rick Perry – fails to walk the walk when it comes to practice. Instead, Santorum, Perry, and others want to create bigger government, strip away state rights, raise the tax burden on regular people and give a government sponsored bailout to those who negligently injury and kill others. You see, Rick Santorum is "a big tort reform guy."
Many conservatives understand the importance of the 7th Amendment right to civil jury trial. Conservatives understand that the founding fathers inserted this amendment into the Bill of Rights for a reason. Conservatives understand that a civil jury trial is the ultimate check and balance against corporate and government intrusion. This is why leading conservative legal groups have begun to question the need for tort reform because of concerns about tort reform's encroachment on fundamental civil liberties, increasing the size and burden of government, encroachment of states' rights, and tort reform's failure to promote accountability and personal responsibility.
Andrew Cochran, Fred Thompson, Rand Paul, Clarence Thomas, and other leading conservatives have come out against tort reform.
Carter Wrenn offers this excellent example for why conservatives should reject tort reform proposals like those championed by Santorum and Perry:
A jury may still hear a medical malpractice case but it will not be told about Senator Rucho's cap on how much restitution it can award for disfigurement, loss of limb and so on. Instead, the jury will hear the evidence, reach its verdict, determine damages, award whatever it decides is fair restitution and go home.

But, then, something odd happens.

If the jury awards a victim (say, for the loss of his legs) over $250,000, Senator Rucho reaches out of the State Senate and into the jury box and changes its verdict and the judge cuts the restitution to $250,000.

Now Bob Rucho will tell you he's for less government and less government power but his bill extends the power of the State Senators and Representatives into a place (the jury box) where common sense and the North Carolina Constitution says politicians ought not to be meddling.

In the end it boils down to this: Who do we trust to decide verdicts? Juries who hear evidence or politicians like Senator Rucho who take contributions from the Medical Society?
Anti-justice politicians like Santorum and Perry attack the constitution in order to promote policies to strip victims of their fundamental right "endowed by our Creator" to trial by jury. Such politicians or industry special interests deride this fundamental right as "frivolous" lawsuits, "playing the odds", and "jackpot justice".
I have never had a client or potential client who asked to be injured by someone else's negligence. I have never met a client who would not forgo any verdict in exchange for getting back the life that was stolen from them. Lumping injured victims, their spouses, their children, and their parents together as "greedy", "frivolous", and "playing the odds" is despicable.
What's the real effect of tort reform? Wrongdoers are not held accountable. Victims are penalized. And tax payers pay the bill.
When you grant amnesty to negligent corporations and other wrongdoers, the perverse effect is that the federal government bloats and taxpayers or forced to bailout the negligent conduct through government funded bailouts of negligent actors. Imagine someone is paralyzed by a defective product, a negligent doctor or a drunk driver. Tort reform either excludes the plaintiff completely from the court system or limits the recovery to only a portion of the plaintiff's actual life care needs. The bad actor is relieved of personal (or corporate responsibility) and the burdens of the bad actions are borne by taxpayers in the form of Medicare, Medicaid and disability payments.
The 7th Amendment is the ultimate lynch pin for all other constitutional rights – including religious freedom, 2nd Amendment rights, life issues, contractual rights, and others. What is your remedy if someone violates your constitutional rights to free speech, to religious freedom, to keep and bear arms, to contract, etc.? These are civil law (or civil justice) claims in which you take the bad actor to court in order to have your rights protected. What happens when access to courts is limited? What happens when access to court is so lopsided that the average person cannot gain access? What happens when powerful lobbyists control the courts like they control other branches of government?
Fundamental rights, the 7th Amendment, and individual freedom and liberty will continue to be part of the race for the presidency. However, this is not a Democrat vs. Republican issue or even a trial lawyer vs. US Chamber issue. It is a constitutional issue.
Santorum and Gov. Perry – and others in favor of tort reform – are wrong. Freedom, Liberty and Civil Justice are issue our founders fought and died for. They are issues that should unite us as citizens rather than divide us as partisans. Join those on both sides of the political aisle in standing up for our Constitution and for preserving Civil Justice rights and accountability.
Read More:
[More on your 7th Amendment Rights]
(c) Copyright 2011 Brett A. Emison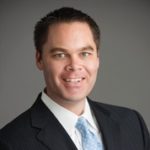 Brett Emison is currently a partner at Langdon & Emison, a firm dedicated to helping injured victims across the country from their primary office near Kansas City. Mainly focusing on catastrophic injury and death cases as well as complex mass tort and dangerous drug cases, Mr. Emison often deals with automotive defects, automobile crashes, railroad crossing accidents (train accidents), trucking accidents, dangerous and defective drugs, defective medical devices.