Riddell SpeedFlex Helmet
With concussion injuries continuing to plague football at various levels of the sport, several teams are testing a new helmet by Riddell that is designed to reduce the risk of brain injury.  According to the Associated Press, however, there is "no proof that the [Riddell] SpeedFlex – or any other helmet – can reduce the risk of a devastating head injury."
Teams hope the new helmet technology, which according to Riddell uses energy absorbent areas designed into the helmet near the helmet crown, the face mask, and the face mask attachment.  The design is intended to permit the helmet to absorb more of the collision forces without transferring those forces into the head.  Critics charge that such enhancements may not actually prevent concussions and traumatic brain injury, which occurs when the brain moves inside the skull from an impact or a whiplash effect.  Riddell, itself, is not claiming the helmet will help reduce concussions.
With lawsuits and concern regarding concussions hanging over every level of football, the race to develop safer helmets and other equipment has never been more intense.  Even so, experts say it remains to be seen if new technology has made a dent in reducing concussions on the football field.

"It's very admirable that they're trying to get better," said Dr. Robert Cantu, a Boston-based neurosurgeon who specializes in sports concussions.  "But with regards to concussions, it's a very complex issue….  There really isn't any helmet that has clearly been shown on the football field to be superior to other helmets."

– David Brandt at the Associated Press
More than a dozen former NFL players have filed concussion lawsuits against the NFLPA – alleging that the players association knew for years of the risks of concussion and traumatic brain injury (TBI) but kept that knowledge from its player-members.  Copies of the amended complaints can be found here and here.
The lawsuits claim that "the NFLPA has had unparalleled access to and knowledge of data relating to the relationship between head impacts on football players and cognitive decline.  This access to and knowledge of data comes from the NFLPA's awareness of the growing body of scientific literature on the subject, its own medical consultants, its own requested and commissioned studies on the subject, its participation in the Retirement Board of the Bert Bell/Pete Rozelle NFL Player Retirement Plan ("Retirement Board"), and its participation in the Mild Traumatic Brain Injury Committee (the "MTBI Committee")."
Additional information about the NFLPA concussion lawsuits, copies of pleadings, answers to frequently asked questions, traumatic brain injury resources, and contact information for attorneys fighting for these former NFL players can be found at www.nflinjurylawsuits.com.
Read More:
© Copyright 2014 Brett A. Emison
Follow @BrettEmison on Twitter.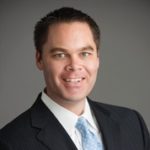 Brett Emison is currently a partner at Langdon & Emison, a firm dedicated to helping injured victims across the country from their primary office near Kansas City. Mainly focusing on catastrophic injury and death cases as well as complex mass tort and dangerous drug cases, Mr. Emison often deals with automotive defects, automobile crashes, railroad crossing accidents (train accidents), trucking accidents, dangerous and defective drugs, defective medical devices.