Happy New Year!
I was fortunate to get a few days off between Christmas and New Year's and spent the time with my family in Colorado. I must admit it had been a while since I had been snow skiing.
The dangers on ski slopes worldwide have been written about widely, particularly since the growth of snowboarding at ski resorts beginning in the late 1980s. While strapping two boards (or one wide board) to your feet and letting gravity propel you down the face of a mountain has inherent dangers to it as a recreation, proper training, appropriate use of caution, and the use of helmets greatly decreases the danger of a fatal collision on the slopes.
Don't let this happen to you:
http://www.youtube.com/watch?v=dWq3J8lKT6U

A study based on 2009 research posted on the web site Ski-Injury.com, led by Dr. Mike Langran in Scotland, reports that 47.7% of respondents reported sustaining a previous injury while snowboarding. Out of these reported accidents, 43.4% consulted a doctor as a result.
The National Ski Areas Association (NSAA) is a trade association set up for owners and operators of ski resorts, so they of course have a vested interest in downplaying danger on the slopes. Their report on skiing safety does allude to 45 fatalities during a recent season, though when considered over the course of "56.9 million skier/snowboarder days" cumulatively logged that season by resorts, that number is not laden with the same omnipresent danger that significant injury stats hold.
Given the rise of injuries on the slopes, a 2009/10 NSAA National Demographic Study shows that "57 percent of skiers and snowboarders wear helmets while enjoying the slopes at U.S. ski areas. Helmet usage among those interviewed nationwide increased 19 percent over the 2008/09 season, when 48 percent of those interviewed were wearing helmets. In comparison, only 25 percent of skiers and snowboarders wore helmets during the 2002/03 season."
The best way to avoid a collision is to stay in control when skiing. Also, when waiting for others or merging trails, stop in a safe place, look uphill and yield. And, when possible, wear a helmet. According to Jasper Shealy, a professor at Rochester Institute of Technology who has studied ski related injuries, "recent research has shown that the use of helmet reduces the incidence of any head injury by 30 to 50 percent. (…) Approximately two-thirds of those who die who do not use a helmet have as the first cause of death some injury to the head."
Interestingly, the use of a helmet is not as effective as some might think. From Shealy's research again: "For those who die while wearing a helmet, only about one-third have a head injury as the first cause of death. It seems that while the use of a helmet may shift the distribution of the first cause of death, it is not sufficient to reduce the overall rate of death. In incidents leading to death, it appears that the severity of the incident simply overwhelms the ability of the helmet to prevent death."
While skiiers need to use appropriate caution (indeed, under Colorado law, skiers have a duty to ski within their abilities), ski resorts also have a duty to properly maintain their trails and appropriately mark hazardous areas. Failure to properly maintain and mark ski trails can lead to serious injuries or even death. A Park City, Utah woman has sued The Canyons ski resort for failing to post signs or ropes warning of converging ski trails and a sharp drop-off and curve that her husband – an experienced skier who was wearing a helmet when the crash occurred – was unable to navigate. The widow has claimed that proper warnings would have prevented the injuries that led to her husband's death.
Many ski resorts attempt to limit their own liability by forcing skiers to sign broad damage waivers. However, in Utah, the Supreme Court has ruled that such waivers cannot protect ski resorts from negligence claims syaing that barring negligent-death suits is not in the best interest of society.
Ski-injury.com has this safety advice for snow skiers and snowboarders:
Follow FIS code on piste safety
Get professional instruction for safety guidance and proper form
Have your equipment inspected and checked regularly
Warm up and cool down properly
Recognize when you need a rest
Additional information on snow skiing safety:
(c) Copyright 2011 Brett A. Emison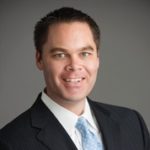 Brett Emison is currently a partner at Langdon & Emison, a firm dedicated to helping injured victims across the country from their primary office near Kansas City. Mainly focusing on catastrophic injury and death cases as well as complex mass tort and dangerous drug cases, Mr. Emison often deals with automotive defects, automobile crashes, railroad crossing accidents (train accidents), trucking accidents, dangerous and defective drugs, defective medical devices.