According to a local news report, the Kansas City Royals have questions to answer about yet another person injured while watching a baseball game at Kauffman Stadium.
I've written before about two fans severely injured – one by a shattered bat and one by a foul ball – while attending a Kansas City Royals baseball game at Kauffman Stadium. Now it appears a Royals employee has also received a head injury after being struck in the head by a flying bat and requiring 30 stitches.
Sports Radio WHB has reported a separate incident at a Kansas City independent league T-Bones baseball game left an 8-year-old boy with a broken nose just this weekend.
There have been at least four fans severely injured at professional baseball games in Kansas City just this year:
64-year-old woman struck in the face by a shattered bat
4-year-old little girl struck in the face by a foul ball
Royals employee struck in the face by a flying bat
8-year-old boy struck in face by a foul ball
Sports Radio 810's Kevin Kietzman has had enough:
What we need to say is the Royals need to have reasonable responsibility to protect fans at the ballpark. They may not be able to protect themselves. A 4-year-old girl can't protect herself and a 64-year-old lady can't protect herself from a bat. What are they going to do to protect these people?
The Royals' answer: A warning on the ticket.
Royals provide protective screens for players, coaches and media, but not for their fans. The Royals continue to refuse to extend protective screens or netting beyond the area immediately behind home plate.
A boilerplate warning on the back of ticket won't protect fans from foul balls or errant bats and are no substitutes for real safety.
The Kansas City Royals and other baseball franchises have a decision to make. Will they do the right thing and make fan priority a safety now or will they wait until tragedy strikes and it's too late for one of their fans?
Read More:
(c) Copyright 2011 Brett A. Emison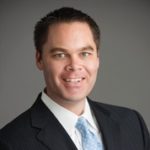 Brett Emison is currently a partner at Langdon & Emison, a firm dedicated to helping injured victims across the country from their primary office near Kansas City. Mainly focusing on catastrophic injury and death cases as well as complex mass tort and dangerous drug cases, Mr. Emison often deals with automotive defects, automobile crashes, railroad crossing accidents (train accidents), trucking accidents, dangerous and defective drugs, defective medical devices.