35 NFL players have already suffered concussions… and the league has yet to play their first official game.   And, says Dan Diamond at Forbes, the actual number of concussions is likely higher.  Diamond notes that players competing for roster spots are unlikely to volunteer their symptoms and teams are not yet obligated to make weekly reports to the league.  He also noted that pre-season concussions have increased over the last 3 years.
This data underscores the danger to each and every NFL player.  Not just during games, but from grueling practices day after day after day.  This year, there were at least 16 documented concussions before any NFL team had played a single preseason game.
NFL concussion data is much more widely available than it was even recently.  Dozens of players have alleged that the NFL and the Players Association knew for decades about the dangers that concussions pose to NFL players but ignored those risks and concealed the risk from players.  Langdon & Emison represents more than a dozen former NFL players in NFLPA concussion lawsuits.
Copies of the amended complaints can be found here and here.
The lawsuits claim that "the NFLPA has had unparalleled access to and knowledge of data relating to the relationship between head impacts on football players and cognitive decline.  This access to and knowledge of data comes from the NFLPA's awareness of the growing body of scientific literature on the subject, its own medical consultants, its own requested and commissioned studies on the subject, its participation in the Retirement Board of the Bert Bell/Pete Rozelle NFL Player Retirement Plan ("Retirement Board"), and its participation in the Mild Traumatic Brain Injury Committee (the "MTBI Committee")."
"We believe that the most important resource in the NFL is the players, and the most essential part of the player's body is the brain.  Considering the millions of dollars received as dues from NFLPA members, the NFLPA did not do enough to protect its members from traumatic brain injury."

– Kevin Regan, another attorney for the former NFL players
The claims alleged in the concussion lawsuits against the NFLPA are different and distinct from those alleged under other litigation pending against the League itself.  Players participating in the concussion litigation against the NFL are not precluded from bringing claims against the NFLPA and may participate in both cases.
Mike Florio at NBC Sports noted that prior NFL concussion lawsuits failed to include the NFLPA, saying "[a]ll concussion lawsuits filed by former NFL players to date curiously omitted the group that was in the best position, in theory, to protect all players from the shell game pro football allegedly was playing regarding the long-term risks of head injuries."  This changes with the new concussion lawsuits against the NFLPA.
"In the truest sense of the word, the NFLPA is not a union because a union looks after its members," said Bob Langdon, attorney for Langdon & Emison.  "NFL players could have avoided or mitigated the dangers of their sport had the NFLPA provided them with truthful and accurate information."
Additional players are requesting to join the lawsuits nearly every day.  Former players already participating as plaintiffs include:
Neil Smith (Chiefs/Broncos)
Ladell Betts (Redskins)
Anthony Davis (Ravens)
Greg Westbrooks (Saints/Raides/Cardinals/Rams)
Christian Ballard (Vikings)
Vaughn Booker (Chiefs)
Kevin Williams (Chiefs)
Tamarick Vanover (Chiefs)
Ron Dugans (Bengals)
Sheddrick Gurley (Buccaneers)
Chad Johnson (Broncos/Colts/Bengals)
Kendyll Pope (Colts)
Corey Sawyer (Bengals/Jets)
Shevin Smith (Buccaneers/Rams)
Tarlos Thomas (Texans)
Joe Horn (Chiefs/Saints/Falcons)
Additional information about the NFLPA concussion lawsuits, copies of pleadings, answers to frequently asked questions, traumatic brain injury resources, and contact information for attorneys fighting for these former NFL players can be found at www.nflinjurylawsuits.com.
Read More:
© Copyright 2014 Brett A. Emison
Follow @BrettEmison on Twitter.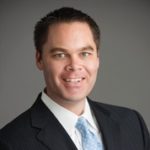 Brett Emison is currently a partner at Langdon & Emison, a firm dedicated to helping injured victims across the country from their primary office near Kansas City. Mainly focusing on catastrophic injury and death cases as well as complex mass tort and dangerous drug cases, Mr. Emison often deals with automotive defects, automobile crashes, railroad crossing accidents (train accidents), trucking accidents, dangerous and defective drugs, defective medical devices.