Despite Bayer's claims that their birth control product Yaz® is safe, the number of claims against the company and product have skyrocketed from 129 in October of 2009 to 1,100 in February of 2010 (according to Bayer's 2009 Annual Report p. 243) to over 6,000 claims in two district courts!
A KMGH ABC News Report last year looked at the cases of two Colorado women. Patricia Lucido was a healthy working mother of four when she was sent to the ER with blood clots. Kellie Johnson, a college basketball coach, said "It was very scary. I was to the point of lung collapse or death." She spent more than a week in the hospital as did Lucido with potentially fatal blood clots in their lungs. Johnson said, "The next day the doctors asked me if I was on birth control and I told them Yaz®. And they told me, you will not take that any more." Likewise, Lucido said, "When I told them I was on Yaz®, they told me that I needed to stop immediately."
According to that report (May 2010), Yaz® and Yasmine® were the #1 selling birth control in the country boosted by a trendy, aggressive marketing campaign. KMGH found that FDA records at that time showed more than 1709 reports of blood clots, causing pulmonary embolism and deep vein thrombosis.
The FDA had issues with Bayer over the strength of the warnings contained with the product and in their advertising. Finally, Bayer agreed to make the dangers more clear. However, the company claimed that the danger with blood clots are common with all birth control pills, there was no greater risk with Yaz® and Yasmine®, and consumers are well aware of this rare side effect.
But not all in the industry are convinced that there are equal risks. Two recent studies in the online version of the British Medical Journal showed that products like Yaz® that contain drospirenone are more likely to develop blood clots than those who take an older oral contraceptive. One study said that the risk is nearly three times with products containing drospirenone than the older levonorgestrel.
The results support earlier findings from European studies, according to the U.S. and New Zealand researchers. They also contradict two industry- funded studies that found the hormones had a similar clot risk, said the researchers, led by Susan Jick, a professor of epidemiology at the Boston University School of Medicine.
"Prescribing lower-risk levonorgestrel preparations as the first-line choice in women wishing to take an oral contraceptive would seem prudent. Perhaps now is the time for a systematic review on this topic."
A separate study, which was also led by Jick and published in the journal last Friday, found a doubling of the risk of clots in women who took drospirenone compared with levonorgestrel. That research was based on U.S. insurance claims information on almost 900 women. Earlier research has shown that those taking any kind of contraceptive pill have a fivefold higher risk of blood clots compared with those who don't.
Bloomberg News recently reported that the lawsuits in the U.S. against Bayer had climbed to 6,580! These were for alleged injuries and deaths as a result of the use of Yasmin, Yaz, or Teva's generic versions of the drugs. This does not include the class action suits in Canada.
(c) Copyright 2011 Brett A. Emison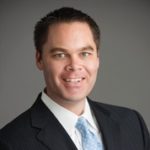 Brett Emison is currently a partner at Langdon & Emison, a firm dedicated to helping injured victims across the country from their primary office near Kansas City. Mainly focusing on catastrophic injury and death cases as well as complex mass tort and dangerous drug cases, Mr. Emison often deals with automotive defects, automobile crashes, railroad crossing accidents (train accidents), trucking accidents, dangerous and defective drugs, defective medical devices.