Thousands of women across the country have filed lawsuits because of serious — and sometimes deadly side effects caused by popular birth control pills Yaz, Yasmin and Ocella. Because of the significant number of cases, all of the plaintiffs have been combined into a "multi-district litigation" (or "MDL") in federal court. The trial judge overseeing these cases recently issued orders concerning the filing of new claims and preservation of evidence that places certain obligations on all plaintiffs. The United States District Court for the Souther District of Illinois has set up a web site where the public can view the orders issued in the Yaz MDL litigation.
Why Are Yaz / Yasmin / Ocella So Dangerous?
Popular birth control pills, Yaz, Yasmin and Ocella, have been linked to serious and potentially deadly side effects. This deadly side effects affect women of all ages, including teens and young women.
Yaz, Yasmin and Ocella have been linked to serious side effects, such as heart attack, stroke, pulmonary embolism (PE), deep vein thrombosis (DVT), gallbladder disease and sudden cardiac death.
Despite these serious side effects, Bayer marketed these drugs to young women not only as a contraceptive, but to relieve symptoms of severe PMS and as an acne fighter.
The FDA reprimanded Bayer late last year for overstating the benefits and downplaying the risks of Yaz in television advertisements. The slogan for Yaz was "beyond birth control."

Bayer marketed Yaz to women in their 20s. Commercials cultivated a hip, youthful image set to rock music, and advertised Yaz as a treatment for acne and premenstrual syndrome (PMS).
The FDA called Bayer's advertisements "misleading" and reprimanded Bayer in a number of official FDA letters. Bayer's conduct was so egregious that the FDA ordered Bayer to run a $20 million "corrective" ad campaign.
"I can't think of anything even remotely as large scale as this corrective advertising," said Michael A. Santoro, an associate professor of business ethics at Rutgers University.
In August, the FDA again warned Bayer about poor quality control at a German plant that makes Yaz's key ingredient — drospirenone.
How Does Yaz / Yasmin / Ocella Cause Such Serious Side Effects?
Yaz and Yasmin contain the chemical, Drosperinone, which acts as a diuretic and causes fluid loss. This fluid loss decreases sodium in the blood and increases potassium. This imbalance causes irregular heartbeats and blood pooling, resulting in heart attacks, blood clots and stroke.
What Can I Do If I Have Experienced A Yaz / Yasmin / Ocella Side Effect?
Our firm has teamed up with the very best trial lawyers in the country to litigate Yaz and Yasmin lawsuits in the Multi-District Litigation (MDL) pending in the Southern District of Illinois, near St. Louis.
In fact, one of our team, Mark Niemeyer of Onder Shelton O'Leary & Peterson, LLC, is one of only three in the country to be selected by the Court to act as co-lead counsel for these Yaz and Yasmin cases.
"My role in this MDL is simply a reflection of the commitment of all us . . . to the women or families of women who suffered grave heath consequences after taking Yaz or Yasmin and just how seriously we take all our cases," said Mr. Niemeyer.
What Is An MDL? How Does An MDL Effect My Case?
You can find out more about MDLs and how they work at this recent post.
An MDL is like a class action, but with important differences. Instead of only one "case" (like in a class action), each plaintiff in the MDL maintains his or her own claim. However, because of many areas of common interest, the thousands of cases are consolidated for much of the pre-trial work up. For example, all of the cases filed in federal courts across the country will be transferred and consolidated in front of a single trial judge. The trial judge will appoint certain attorneys to represent all of the plaintiffs for various issues during pre-trial work up, such as discovery (fact-finding), motions, and scientific testing.
Lead counsel for the MDL is appointed by the trial judge. This small group of attorneys (for the Yaz MDL, there are only three attorneys appointed as co-lead counsel) will manage all of the pre-trial work up of all cases (potentially thousands) within the MDL.
If you file your Yaz or Yasmin claim in federal court, the three co-lead counsels — including Mark Niemeyer of our team of attorneys — will manage the work up of your case until trial.
Learn More
You can learn more about the serious side effects of Yaz, Yasmin and Ocella and find out what to do if you or a loved one have suffered any of these dangerous side effects at this Yaz/Yasmin/Ocella informational and safety web site.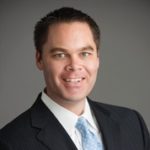 Brett Emison is currently a partner at Langdon & Emison, a firm dedicated to helping injured victims across the country from their primary office near Kansas City. Mainly focusing on catastrophic injury and death cases as well as complex mass tort and dangerous drug cases, Mr. Emison often deals with automotive defects, automobile crashes, railroad crossing accidents (train accidents), trucking accidents, dangerous and defective drugs, defective medical devices.