I have been writing about the dangers of the birth control pill Yaz for several years now, and I am honored that an article I wrote on the subject is featured in the February 2013 issue of Westlaw's Pharmaceuticals Journal. The Pharmaceuticals Journal is produced monthly by Thomson Reuters, and includes commentary and analysis by attorneys and other authors.
In this article, I provide an inside look at the latest types of charges in lawsuits filed against Yaz' manufacturer, Bayer. The piece also looks at the science of the drug, how that plays into the ongoing multi-district litigation (MDL), and how the drug's off-label marketing efforts may have helped the sales of the drug, but hurt its potential liability.
To date, there have been more than 10,000 lawsuits filed against Bayer for injuries caused by Yaz. The cases have been consolidated in a MDL in the U.S. District Court of the Southern District of Illinois, before the Honorable Judge David R. Herndon.
Because MDL cases involve similar issues of fact, it is an efficient way to proceed with the large number of actions for pretrial and discovery proceedings. Consolidation of these cases for pretrial action conserves judicial resources and saves all parties time and money.
From the article:
"The problem with Yaz, Yasmin and Ocella lies with the synthetic hormone drospirenone, which can cause increased blood levels of potassium. As the MDL lawsuits contend, the high potassium levels mean that the health risks associated with these drugs are greater than those associated with any number of non-drospirenone birth control pills such as Alesse, Tri-Levlen and Ortho-Cyclen.

"Studies in Germany and Great Britain have found that health risks from taking Yaz, Yasmin and Ocella are double those from taking other birth control pills. The risks that the plaintiffs in these suits allegedly have suffered include:

• Stroke.

• Heart attack.

• Gall bladder disease.

• Blood clots in the legs (deep vein thrombosis).

• Blood clots in the lungs (pulmonary embolisms).

• Pancreatitis.

• Death (usually as a result of a blood clot, stroke or heart attack)."
A 2008 warning letter from the FDA focused on false advertising connected with the drug, and then in 2010 the agency required Bayer to include additional information about the product on its label. This additional information had to warn consumers about the potential for blood clots and suffering a stroke. This has led to a large number of consumers to report injuries from the drug, and the manufacturer to begin settling large numbers of these cases.
"On July 31, 2012, Bloomberg News reported that Bayer had resolved nearly 2,000 Yaz suits in settlements averaging $212,000 each. It appears that Bayer has taken seriously the bevy of lawsuits filed against the company over the drug. The same Bloomberg article said Bayer had also reserved up to $610 million to settle more cases, but that— for now — is only settling claims related to blood clots. As Yaz settlement negotiations continue, it is hoped by those on the plaintiffs' side that Bayer will learn from this episode as it develops future products."
[More on Yaz Litigation and Settlement]
Read More:
© Copyright 2012 Brett A. Emison
Follow @BrettEmison on Twitter.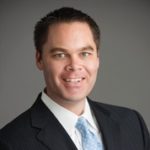 Brett Emison is currently a partner at Langdon & Emison, a firm dedicated to helping injured victims across the country from their primary office near Kansas City. Mainly focusing on catastrophic injury and death cases as well as complex mass tort and dangerous drug cases, Mr. Emison often deals with automotive defects, automobile crashes, railroad crossing accidents (train accidents), trucking accidents, dangerous and defective drugs, defective medical devices.