Ed. note: This post is a little off topic. There's nothing law-related (I know… that's a good thing). But there is important health information. As importantly, its about a topic dear to my heart: movies and popcorn.
I love movies. I haven't gotten to see many at the theater since my daughter was born last year, but I really love movies. What do I love more than movies? Movie theater popcorn. With butter.
But maybe not so much anymore. Turns having to stay away from the theater was good for my health and my waistline. While movies and popcorn are dear to my heart, it turns out they have probably been clogging it also.
A CBS Early Show report suggests that we may be surprised at the fat and calories in our favorite movie theater foods.
The numbers are staggering:
Large Popcorn at Regal Theaters: 1160 calories.
Medium Popcorn and Medium Coke: Same as eating 3 McDonald's Quarter Pounders with 12 pats of butter.
Small Popcorn: Equivalent to eating a personal pan pizza.
Sharing a Small Popcorn: Each person gets a day's worth of saturated fat.
In a time when many people are demanding transparency, large movie theater chains are attempting to hide these disturbing nutrition facts. The FDA has proposed rules that would require movie theaters to pose the calorie count on all concession snacks — including popcorn.
The profit margin on a concession item like popcorn is staggering. A bucket of popcorn selling for $6.00 at the theater costs only $0.15-0.20 to make.
"It's all about education, so for those people who are making efforts to be more healthful, this is great to have more transparency and more information."
Like so many other companies, it seems, health be damned… it's all about the money.
What do you think — do you want this information posted at your theater?
Learn More:
(c) Copyright 2011 Brett A. Emison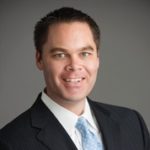 Brett Emison is currently a partner at Langdon & Emison, a firm dedicated to helping injured victims across the country from their primary office near Kansas City. Mainly focusing on catastrophic injury and death cases as well as complex mass tort and dangerous drug cases, Mr. Emison often deals with automotive defects, automobile crashes, railroad crossing accidents (train accidents), trucking accidents, dangerous and defective drugs, defective medical devices.