Terry Allen at In These Times recently offered a scathing critique of Wyeth's attempt to distort study results and hide deadly side effects from its hormone replacement therapy (HRT) drugs such as Prempro.
After the FDA approves a new drug, it rarely faces follow-up studies that might reveal serious and possibly fatal side effects. Some dangers remain hidden for years until an accumulation of disasters sparks lawsuits. Faced with litigation, corporations must cough up data — and sometimes choke on it.
I encourage anyone who has taken HRT medications (such as Prempro or Premarin) to read Allen's post.
Allen discusses the approximately 1,500 documents that yielded "unprecedented insights into how pharmaceutical companies promote drugs." Wyeth knew by 1975 that its HRT drugs were linked to an 8-fold increase in endometrial cancer. To counter the side effect, Wyeth added progesterone and created Prempro. Prempro suffered from similar problems, increasing the risk of breast cancer, stroke, dementia and incontinence.
According to Allen's report:
"Wyeth used ghostwritten articles to mitigate the perceived risks of breast cancer associated with [HRT], to defend the unsupported cardiovascular 'benefits' of [HRT], and to promote off-label, unproven uses of [HRT] such as the prevention of dementia, Parkinson's disease, vision problems, and wrinkles."
Thousands of women across the country have been victimized by Wyeth and other manufacturers of hormone replacement drugs. There have been several verdicts against Wyeth in which juries have held the drug maker accountable for its actions.
http://www.youtube.com/watch?v=0aB8t59giJY
Just recently, a Puerto Rico jury awarded $1.5 million to a woman who developed breast cancer after taking the HRT drug Prempro to combat the effects of menopause. The case is Rivera-Adams v. Wyeth, 03-1713 (JAF), U.S. District Court, District of Puerto Rico (San Juan).
According to a Bloomberg News report on the conflict, jurors in federal court in San Juan deliberated approximately 7 hours over two days last month "before finding that Pfizer's Wyeth subsidiary failed to properly warn Helen Rivera-Adams and her doctors about the health risks of its Prempro menopause medicine."
Millions of women have been prescribed hormone replacement therapy(HRT) drugs to treat symptoms related to menopause. HRT drugs include:
Oral Estrogens (including Premarin and Cenestin)
Topical Estrogens (including Alora, Climara, and Vivelle)
Progestins (including Prempro)
Pfizer's 2009 acquisition of Wyeth was valued at $68 billion. While Pfizer remains the world's largest drug maker, its Wyeth and Upjohn units have now lost eight Prempro cases decided by juries since trials began in 2006.
Jurors decided in this case that the drug helped cause the plaintiff's cancer and that the company failed to provide adequate warnings about the drug's cancer risks to her or her doctors.
Make sure you have all of the information about the risks of HRT medications if you are considering – or are already taking – these medications.
[More on HRT Dangers]
(c) Copyright 2010 Brett A. Emison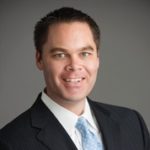 Brett Emison is currently a partner at Langdon & Emison, a firm dedicated to helping injured victims across the country from their primary office near Kansas City. Mainly focusing on catastrophic injury and death cases as well as complex mass tort and dangerous drug cases, Mr. Emison often deals with automotive defects, automobile crashes, railroad crossing accidents (train accidents), trucking accidents, dangerous and defective drugs, defective medical devices.