A new study covered by Forbes suggests new dangerous heart-related side effects with Selective Serotonin Reuptake Inhibitor (SSRI) anti-depressant drugs.
In 2011, the FDA issued a Drug Safety Communication for another SSRI drug – Celexa – recommending a dose of no more than 40 mg per day because it could cause heart arrhythmias. A more recent study supports these FDA findings and suggests other antidepressants, including Lexapro, also cause similar cardiac side effects.
The investigators found that close to 20% of patients taking the drugs had an abnormal QT Interval, which is a measure of the electrical cycle of the heart. This lengthened interval is a risk factor for sudden death, although the investigators noted: "the clinical significance of this prolongation, including the risk of induction of torsades de pointes, is unknown."
This newly discovered risk is in addition to the Lexapro birth defect side effects that I have written about before. In 2007, the New England Journal of Medicine study found that women who took SSRIs during their third trimester were six times more likely to deliver babies born with primary pulmonary hypertension than those who didn't take SSRIs during their third trimester.
People taking these SSRI anti-depressants, including women or expectant mothers, should discuss these risks with their doctors and consult a medication guide available from the FDA web site.
[More information about Lexapro and SSRI Birth Defects]
More information about Dangerous Drugs]
[FDA Information About Lexapro]
© Copyright 2012 Brett A. Emison
Follow @BrettEmison on Twitter.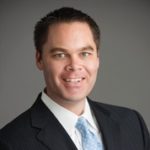 Brett Emison is currently a partner at Langdon & Emison, a firm dedicated to helping injured victims across the country from their primary office near Kansas City. Mainly focusing on catastrophic injury and death cases as well as complex mass tort and dangerous drug cases, Mr. Emison often deals with automotive defects, automobile crashes, railroad crossing accidents (train accidents), trucking accidents, dangerous and defective drugs, defective medical devices.