As a parent of a young daughter, I know firsthand the stress and fear of a rising fever that just won't break and how much we rely on basic medications like Tylenol and other acetaminophen drugs. Fortunately, we have a pediatrician we like very much who on our very first visit imparted the "super secret" dosage instructions for children under two years old.
But why was this information "super secret"? If you're child is burning with fever at 2 a.m., you're not able to "ask your doctor" about the appropriate dosage for your child without an expensive trip to the emergency room.
The FDA reported it had 14 fatal and 74 non-fatal "adverse events" related to acetaminophen medication errors in infants and children from 2000 to 2010.
FDA advisory committees and acetaminophen makers (including Tylenol) are finally working to fix that problem.
The FDA committees have recommended the following changes to make dosing these medicines easier and to help parents prevent accidental overdoses:
Dosing instructions will be given for both age and weight
Improving labels to make them less confusing
Standardizing measuring units
Providing a single concentration of the medicines to avoid accidental overdoses of a higher concentrated formula
Just weeks ago, Tylenol maker Johnson & Johnson along with other acetaminophen makers Perrigo Co. and Novartis AG, agreed to voluntarily discontinue the more-concentrated formula used for infant acetaminophen products. The FDA had recommended a single concentration formulation since 2009.
When administering any drug to your child, be sure to read the dosing instructions carefully. When in doubt, contact your physician.
[More on Johnson & Johnson]
Learn More:
(c) Copyright 2011 Brett A. Emison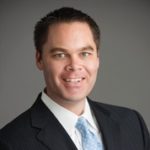 Brett Emison is currently a partner at Langdon & Emison, a firm dedicated to helping injured victims across the country from their primary office near Kansas City. Mainly focusing on catastrophic injury and death cases as well as complex mass tort and dangerous drug cases, Mr. Emison often deals with automotive defects, automobile crashes, railroad crossing accidents (train accidents), trucking accidents, dangerous and defective drugs, defective medical devices.