A number of outlets – including ABC News and The Wall Street Journal – posted stories with new details about Johnson & Johnson's attempt to buy up defective Motrin packages in order to avoid an official recall. Congress is currently investigating whether J&J attempted the "phantom" recall without the knowledge of the Food & Drug Administration (FDA).
ABC News reported that, instead of issuing a formal recall, J&J sent contractors into 5,000 convenience stores around the country to buy the defective Motrin without alerting the public.
From ABC News:
[Lynn Walther, who worked as a J&J contractor] said he was following the instructions he'd been given. "You should simply act like a regular customer while making these purchases, the document said. "There must be no mention of this being a recall of the product. Run in, find the product, make your purchase and run out."

I wish to this day that I hadn't done it," Walther said. "But I did and I'm stuck with it."
According to The Wall Street Journal report, staff members at Johnson & Johnson's McNeil Consumer Healthcare unit wrote each other emails stating that they had kept an FDA official informed about the use of a contractor to buy defective Motrin from store shelves. However, an FDA spokesperson said the agency did not know of J&J's efforts.
Also from the WSJ report:
On May 27, 2009, a McNeil staffer emailed colleagues that the company had "negotiated an agreement" with the FDA that it didn't need to do a recall. "This was a major win for us as it limits the press that will be seen," the staffer wrote.
Toyota also claimed a "win" when it avoided a recall over sudden acceleration issues. Now it looks like another corporation is playing games with consumer safety and considered it a "win" when safety loses.
[Update September 30, 2010: CNN takes this "inside look at 'phantom' drug recalls"; more on Johnson & Johnson recalls]
(c) Copyright 2010 Brett A. Emison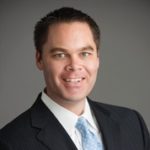 Brett Emison is currently a partner at Langdon & Emison, a firm dedicated to helping injured victims across the country from their primary office near Kansas City. Mainly focusing on catastrophic injury and death cases as well as complex mass tort and dangerous drug cases, Mr. Emison often deals with automotive defects, automobile crashes, railroad crossing accidents (train accidents), trucking accidents, dangerous and defective drugs, defective medical devices.