A number of studies have shown the antidepressant drug, Lexapro, (and other SSRI drugs) have been linked to serious birth defects when taken during pregnancy. In 2007, the New England Journal of Medicine study found that women who took SSRIs during their third trimester were six times more likely to deliver babies born with primary pulmonary hypertension than those who didn't take SSRIs during their third trimester. PPHN is a lung disorder that restricts the arteries and leads to blood pressure in the pulmonary artery of the heart to rise beyond control.
In 2005, the US Food & Drug Administration (FDA) issued a Public Health Advisory for SSRI drugs containing Paroxetine – Paxil, Paxil CR, Pexeva, and generic Paroxetine hydrochloride. The FDA Public Health Advisory noted a Swedish study showing women taking paroxetine in early pregnancy were twice as likely to give birth to an infant with a heart (cardiac) defect. Most the heart defects in the studies evaluated by the FDA were atrial or ventricular septal defects – conditions in which the wall between the right and left sides of the heart is not completely developed.
In 2006, the FDA issued another Public Health Advisory, this time regarding treatment challenges of depression in pregnancy. This Public Health Advisory specifically mentioned Lexapro and other SSRI medications. The advisory noted a study showing additional risks of SSRI medication during pregnancy, which focused on persistent pulmonary hypertension (PPHN). PPHN is a serious and life-threatening lung condition that occurs soon after birth. Babies with PPHN have high blood pressure in their lung blood vessels and are not able to get enough oxygen.
Again, in 2011, the FDA issued a Drug Safety Communication regarding SSRI antidepressant use during pregnancy and reports of heart and lung deformities in newborns. The safety communication noted conflicting studies about SSRI's link to birth defects, but noted two studies showing an increased risk for heart and lung defects from SSRI drugs, like Lexapro. One of these studies showed a 6-times increase in PPHN among babies whose mothers to an SSRI drug after 20 weeks.
Lexapro's potential side effects in newborns include:
Pulmonary Stenosis – narrowing of the pulmonary valve, resulting in inadequate blood flow to the lungs.
Coarction of the Aorta – occurring when the infant's aorta is too narrow, resulting in uneven blood flow throughout the body. Coarction of the aorta may require medical intervention and/or surgery.
Septal Defect – a hole develops in the wall of the infant's heart. This can result in improper blood circulation, which causes the heart to work harder than it should. Sometimes the only solution for this condition is to perform open-heart surgery.
Hypoplastic Left Heart Syndrome – when the left side of the infant's heart does not develop properly it is called hypoplastic left heart syndrome. This is a potentially fatal defect of the mitral valve and the left ventricle and aorta. This defect may require surgeries and/or a heart transplant to survive, as well as additional surgeries later in life.
Transportation of the Great Arteries – causes a lack of oxygen in the blood and often requires surgery to repair. The condition occurs when the aorta and the pulmonary artery are switched.
Tetralogy of Fallot – results in blood not receiving sufficient oxygen from the lungs before traveling throughout the body, requiring surgery to repair.
Women or expectant mothers taking Lexapro or other SSRI medication should discuss these risks with their doctors and consult a medication guide available from the FDA web site.
[More information about Lexapro and SSRI Birth Defects]
More information about Dangerous Drugs]
[FDA Information About Lexapro]
Read More:
(c) Copyright 2012 Brett A. Emison
Follow @BrettEmison on Twitter.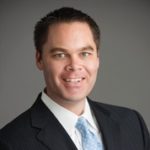 Brett Emison is currently a partner at Langdon & Emison, a firm dedicated to helping injured victims across the country from their primary office near Kansas City. Mainly focusing on catastrophic injury and death cases as well as complex mass tort and dangerous drug cases, Mr. Emison often deals with automotive defects, automobile crashes, railroad crossing accidents (train accidents), trucking accidents, dangerous and defective drugs, defective medical devices.