What has happened to Johnson & Johnson?
Just days after the State of Oregon sued the drug giant over its "phantom" recall of over-the-counter Motrin medications, Johnson & Johnson recalled at least 45 million Tylenol products due to ongoing cleanliness problems at its Fort Washington, PA plant.
A "Phantom" Recall
In September 2010, Johnson & Johnson realized that a number of its over-the-counter Motrin medications were defective. However, instead of issuing a formal recall, the drug maker sent "phantom" buyers into stores to purchase the defective medications. However, Johnson & Johnson never warned the public and never warned those who had already purchased the defective Motrin.
Via ABC News at the time:
[Lynn Walther, who worked as a J&J contractor] said he was following the instructions he'd been given. "You should simply act like a regular customer while making these purchases," the document said. "There must be no mention of this being a recall of the product. Run in, find the product, make your purchase and run out."
Now the State of Oregon has sued Johnson & Johnson for secretly trying to remove the defective drugs during the "phantom" recall. Oregon's attorney general filed suit against J&J and two of its subsidiaries, McNeil PPC Inc. and McNeil Healthcare Inc. These subsidiaries make Johnson & Johnson's over-the-counter medications, such as Motrin, Tylenol and Benadryl.
Johnson & Johnson's Tylenol Recall
Johnson & Johnson's McNeil division is also recalling an additional 45 million Tylenol, Benadryl and other over-the-counter medication products. Drugs included in the recall are:
Tylenol 8 Hour
Tylenol Arthritis Pain
Tylenol upper respiratory products
Benadryl
Sudafed PE
Sinutab
The recall stems from ongoing cleanliness problems at Johnson & Johnson's Fort Washington, Pennsylvania plant.
DePuy Hip Recall
Johnson & Johnson is also responsible for at least 93,000 defective artificial hips. In August 2010, Johnson & Johnson's DePuy Orthopaedics division recalled the ASR XL Acetabular Head System and ASR Hip Resurfacing System. The DePuy hip recall occurred because the metal-on-metal construction of the ASR artificial hips permits grinding and allow metal particles or ions to enter the surrounding tissue.
History of Recalls
Johnson & Johnson products have been the subject of at least a dozen recalls in just over a year's time. Recalls have included:
Motrin IB
Children's Benadryl
Children's Tylenol
Children's Tylenol Meltaways
Tylenol Infant Drops
Tylenol Extra Strength
Tylenol Day & Night
Tylenol PM
Tylenol Extra Strength Rapid Release
Tylenol Arthritis
Benadryl Allergy Ultratab
Acuvue TruEye contact lenses
Zyrtec Itchy Eye Drops
DePuy artificial hips
Johnson & Johnson massive recalls prompted its CEO last year to admit that Johnson & Johnson "made a mistake." While I applaud the company for admitting its mistakes (something many companies refuse to do), I have to wonder when Johnson & Johnson will get its house in order. Providing a clean production facility for children's medications seems fundamental. Yet after nearly a year, Johnson & Johnson still cannot accomplish this basic task. Identifying the problem was only the first step. Johnson & Johnson needs to do more to ensure that its products are safe for the millions of people who rely on them.
[More on Johnson & Johnson's recalls and problems]
[More on the DePuy hip recall]
(c) Copyright 2011 Brett A. Emison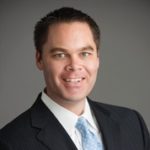 Brett Emison is currently a partner at Langdon & Emison, a firm dedicated to helping injured victims across the country from their primary office near Kansas City. Mainly focusing on catastrophic injury and death cases as well as complex mass tort and dangerous drug cases, Mr. Emison often deals with automotive defects, automobile crashes, railroad crossing accidents (train accidents), trucking accidents, dangerous and defective drugs, defective medical devices.