The New England Compounding Center, a Massachusetts pharmacy linked to a deadly outbreak of fungal meningitis, has voluntarily recalled its entire line of products. Meningitis from contaminated vials have been reported in at least nine different states and resulting in at least 7 confirmed deaths and nearly 5 dozen seriously ill. Reports say this company sent 17,676 vials of the contaminated medicine to pain clinics in 23 states.
States with reported cases are Florida, Indiana, Maryland, Michigan, Minnesota, North Carolina, Ohio, Tennessee, and Virginia.
How could something like this happen?
Some blame loose regulations on drug compounding facilities like NECC. Compounding facilities can create large quantities of medications often at lower prices than major manufacturers and – it turns out – with little oversight of the safety and quality of the drugs they manufacture.
"The Food and Drug Administration has more regulatory authority over a drug factory in China than over a compounding pharmacy in Massachusetts."

– Kevin Outterson, associate professor of law at Boston University via NY Times.
Meningitis is caused by the inflammation of the protective membranes covering the brain and spinal cord. Unlike the more common viral and bacterial meningitis, the fungal meningitis in the contaminated medication is not contagious.
Because the contaminated vials contained epidural steroid steroid for pain management injections, the meningitis-contaminated medication was injected directly into the spinal fluid and can travel directly to the patient's brain. Doctors say it normally takes between 1 and 4 weeks for meningitis symptoms to appear.
Patients – and even their doctors – may not know whether the drug they are using came from a major manufacturer or a compounding pharmacy. Even experts don't yet agree on whether or not the NECC broke the law by mass-producing these compounds and shipping them across the country.
Compounding falls in a legal no man's land, between the federal government and the states. The FDA regulates manufacturers, but compounders register as pharmacies, putting them under a patchwork of state rules. The FDA did develop a clear set of rules for compounding, but subsequent litigation that culminated in a Supreme Court decision in 2002 struck them down, and Congress never re-established the agency's clear authority.

– NY Times.
One person interviewed compared these compounding pharmacies to street hustlers. "Some of these companies are just setting up big manufacturing shops in the guise of traditional compounding and making drugs that are, for the most part, commercial available. Instead of making fake Rolexes, they are making fake drugs."
Read More:
(c) Copyright 2012 Brett A. Emison
Follow @BrettEmison on Twitter.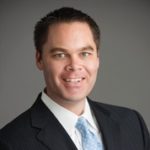 Brett Emison is currently a partner at Langdon & Emison, a firm dedicated to helping injured victims across the country from their primary office near Kansas City. Mainly focusing on catastrophic injury and death cases as well as complex mass tort and dangerous drug cases, Mr. Emison often deals with automotive defects, automobile crashes, railroad crossing accidents (train accidents), trucking accidents, dangerous and defective drugs, defective medical devices.