Reuters news service and The Wall Street Journal have reported that the first case set for trial in the United States on Avandia's link to heart attacks and other serious side effects settled hours before the trial was set to begin on June 1, 2010 in Philadelphia.
Analysts estimate that drug maker GlaxoSmithKline Plc faces approximately 13,000 claims for injuries from its diabetes drug, Avandia. Many of the claims were consolidated in Philadelphia and about half of those 13,000 claims have now been settled.
GlaxoSmithKline Plc (GSK.L) has settled more lawsuits alleging its Avandia diabetes drug caused heart attacks, heading off the first trial in the United States concerning the medicine.

The company said on Tuesday that terms of the settlement remained confidential. It declined to specify how many claimants were involved.

"We can confirm that the case that was scheduled for the first trial in state court in Philadelphia, for June 1, 2010, has been settled," company spokeswoman Claire Brough said in an emailed statement.

"The next case scheduled for trial is in that court and is scheduled for October 2010. GSK has not settled the multi-district litigation pending in federal court."

The latest move follows reports by plaintiff lawyers last month that about 700 cases had been settled for around $60 million.

Analysts estimate that Glaxo had faced a total of 13,000 claims for damages involving Avandia, of which they speculated around 5,000 were consolidated in Philadelphia, and there had been fears it could face damages of up to $6 billion.

***

Commercially, Avandia is no longer a major product for Glaxo, with sales declining sharply following controversy over the drug's heart risks in 2007, and the medicine is set to lose exclusivity in the United States in 2012.

But worries about liability claims have spiked since February, when two U.S. Senators published a highly critical report on Avandia. A Food and Drug Administration advisory panel will consider possible further restrictions on the drug in July.
Avandia was introduced in 1999 for the treatment of Type 2 diabetes by controlling blood sugar levels. However, since May 2007, substantial concerns have emerged regarding a number of potentially fatal side effects. During the past year, the drug has been under close scrutiny by the FDA in response to reports of increased risk of heart attacks, congestive heart failure, bone fractures, liver failure, vision loss and premature death.
Heart Risks
According to the US Food and Drug Administration (FDA), there is "a potentially significant increase in the risk of heart attack and heart-related deaths in patients taking Avandia." Data given to the FDA by GlaxoSmithKline suggest a 30-40% increase in the risk of heart attacks and other heart-related deaths. In November 2007, the FDA mandated that a "black box warning" be included on Avandia packaging to warn of increased risk of heart attacks and heart-related chest pain.
Liver Risks
The national, non-profit consumer advocacy group Public Citizen has identified 14 cases of Avandia-induced liver failure, which resulted in 12 deaths. The cases were discovered through the FDA Adverse Event Reporting System which collects information on dangerous drug reactions. "The scientific consensus against Avandia is overwhelming," said Dr. Sidney Wolfe, director of Public Citizen's Health Research Group. "The timing of these findings should give the FDA the momentum it needs to act swiftly to prevent further needless deaths and health damage by banning this drug."
Bone Fractures
A study conducted by Swiss researchers has found a correlation between Avandia use and bone fractures. The Swiss study looked at medical records of more than 1,000 patients who used Avandia and suffered broken bones between 1994-2005. They found that there was a significant increase in patients suffering broken bones when taking Avandia compared to diabetic patients not taking the drug.
Despite evidence of serious health risks and petitions by consumer advocacy groups, the FDA has not yet recalled Avandia.
Learn more about dangerous drugs at our safety blog and become a fan of Langdon & Emison on Facebook.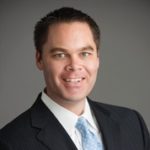 Brett Emison is currently a partner at Langdon & Emison, a firm dedicated to helping injured victims across the country from their primary office near Kansas City. Mainly focusing on catastrophic injury and death cases as well as complex mass tort and dangerous drug cases, Mr. Emison often deals with automotive defects, automobile crashes, railroad crossing accidents (train accidents), trucking accidents, dangerous and defective drugs, defective medical devices.