The Wall Street Journal has reported that the Food and Drug Administration ("FDA") has recommended that that GlaxoSmithKline's diabetes medicine, Avandia, be pulled from the market because of increased heart attack risks. Confidential studies done by FDA officials were released as part of a report by the staff of Senate Finance Committee members Chuck Grassley (R-Iowa) and Max Baucus (D-Mont.). The report calls any head-to-head trials between Avandia and another diabetes medications, Actos, would be "unethical and exploitative."
From the Wall Street Journal:
The dust-up over Avandia started in 2007 when Cleveland Clinic cardiologist Steve Nissen published a study in the New England Journal of Medicine that found a 43% higher risk of cardiovascular events for patients taking Avandia. Glaxo publicly denounced the findings, but internal emails since released and included as part of the Senate Finance Committee report indicate that company scientists felt the company's own numbers were similar to Dr. Nissen's.

The company has faced criticism that it has known about the heart-attack risks associated with Avandia for years. Glaxo added a "black box" warning to Avandia in November 2007 that says the drug can cause or exacerbate congestive heart failure.

The company has also faced accusations that it attempted to intimidate scientists and doctors outside the company who raised questions about the safety of Avandia. The company has said that it didn't try to intimidate anyone.

The Senate Finance Committee report concludes that Glaxo was aware of the possible cardiac risk years prior to Dr. Nissen's study. The report says Glaxo had a duty to warn patients and the FDA about its concerns in a timely manner. "Instead, GSK executives intimidated independent physicians, focused on strategies to minimize findings that Avandia may increase cardiovascular risk, and sought ways to downplay findings that the rival drug ACTOS (pioglitazone) might reduce cardiovascular risk," the report says.
Dr. Steven Nissen, a cardiologist at the Cleveland Clinic, authored the study that identified the link between Avandia and heart risks.
From CNBC:
Nissen's 2007 study found a 43 percent higher risk of heart attack in Avandia users, and the drug's sales have decreased dramatically since. In 2009, Avandia sales were $721 million, compared to $2.5 billion in 2006.

"Seventy-five percent of diabetics die of heart disease," Nissen told CNBC on Monday. "A drug for diabetes that increases the risk for heart disease is unacceptable."
As Dr. Nissen says, GlaxoSmithKline needs to "put patients first", not profits first.
You can learn more about safety and health-related news at our safety blog and become a fan of Langdon & Emison on Facebook.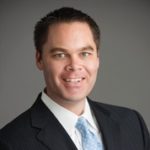 Brett Emison is currently a partner at Langdon & Emison, a firm dedicated to helping injured victims across the country from their primary office near Kansas City. Mainly focusing on catastrophic injury and death cases as well as complex mass tort and dangerous drug cases, Mr. Emison often deals with automotive defects, automobile crashes, railroad crossing accidents (train accidents), trucking accidents, dangerous and defective drugs, defective medical devices.