The Food and Drug Administration has once again postponed the launch of its first draft guidance for social media. This marks the second delay announced on this project in the last four months.
The FDA was supposed to release the guidelines in late December, but stated at the time that it would delay the release of the first draft guidance until the first quarter of 2011. That has been delayed again.
Knowing that many who keep a close watch on social media (and the FDA) were anticipating this communication, the FDA released a proactive statement of its own to excuse the continued delays. "It is difficult to provide a timeframe for the issuance of our guidances due to the extensive work and review process, or 'Good Guidance Practices' (GGPs), which ensures that FDA's stakeholders are provided well vetted guidances articulating FDA's current thinking on a topic," the statement said.
According to the leading trade publication PR Week, social media guidances will focus on six areas: responding to unsolicited requests, fulfilling regulatory requirements when using tools associated with space limitations, fulfilling post-marketing submission requirements, on-line communications for which manufacturers, packers, or distributors are accountable, and use of links on the Internet and correcting misinformation.
When asked by PR Week what has been the biggest challenging about developing the guidelines, the FDA spokesperson added: "We are taking into consideration the input from within and outside FDA, including testimony and comments from the Part 15 hearing (from November 2009), to develop multiple guidances on concepts that have long-term applicability so that they will not become quickly outdated as the tools and technology evolve."
As the online publication Pharmalot put it: "The uncertainty about a timetable for releasing guidance only adds to the greater uncertainty about the use and development of social media as an industry tool as companies grapple with unanswered questions and a lack of uniformity."
As this and other communications of interest are released by the FDA, we'll be sure to pass them along to those who would be interested in reading more about how this new communication may or may not be shaping our society's collective health going forward.
(c) Copyright 2011 Brett A. Emison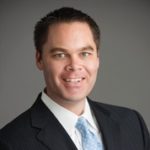 Brett Emison is currently a partner at Langdon & Emison, a firm dedicated to helping injured victims across the country from their primary office near Kansas City. Mainly focusing on catastrophic injury and death cases as well as complex mass tort and dangerous drug cases, Mr. Emison often deals with automotive defects, automobile crashes, railroad crossing accidents (train accidents), trucking accidents, dangerous and defective drugs, defective medical devices.