Accutane (generic name Isotretinoin) was approved for use in cases involving scar-forming and disfiguring acne. Unfortunately, a two-year U.S. congressional investigation found dermatologists have prescribed Accutane to patients with only mild cases of acne 90% of the time. This makes for a controversy, taking into consideration the severity of the side effects of this drug.
According to the Drug News web site, FDA Consumer magazine stated that "as powerful as Accutane can be in improving patients' lives, the adverse effects can be just as powerful." Some side effects experienced with Accutane usage have been problems with the liver, intestines, ears, skeletal system and eyes. In severe cases, patients taking Accutane experienced psychiatric problems. Pregnant women taking Accutane have experienced miscarriage and birth defects to their babies.
Hair loss experienced with Accutane usage has been troubling for many, occurring immediately or several years after the individual has stopped taking the drug.
The overall conclusion is that other methods of acne prevention and treatment should be tried before resorting to Accutane and only in cases of severe, disfiguring acne should Accutane be prescribed.
Several teenagers have posted videos documenting severe side effects from Accutane use (warning: these videos may be graphic):
http://www.youtube.com/watch?v=rhM0N7C_XUY&NR=1
http://www.youtube.com/watch?v=O8_081YD2qc
It is normal for a teenager with a few pimples to want to try the strongest drug on the market – should dermatologists let these teenagers make the decision that will potentially render them unhealthy down the road?
Common side effects to Accutane are: pain and swelling of the lips, severe itching, hair thinning/hair loss and baldness, fragile and weaker skin, vision problems (conjunctivitis, contact lens intolerance, decreased night vision), nosebleeds, elevated liver enzymes (leading to liver damage), joint pain, muscle pain and depression.
Serious reactions to the use of Accutane are depression, erectile dysfunction, violent behavior and aggression, hearing impairment, suicide attempts, major birth defects, strokes and seizures.
Parents, teenagers and all users of Accutane need to be aware of these serious side effects.
Learn more about dangerous drugs at our safety blog and become a fan of Langdon & Emison on Facebook.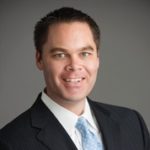 Brett Emison is currently a partner at Langdon & Emison, a firm dedicated to helping injured victims across the country from their primary office near Kansas City. Mainly focusing on catastrophic injury and death cases as well as complex mass tort and dangerous drug cases, Mr. Emison often deals with automotive defects, automobile crashes, railroad crossing accidents (train accidents), trucking accidents, dangerous and defective drugs, defective medical devices.