Earlier this month a Florida appeals court upheld a $33.3 million verdict against Walgreen's on behalf of the family of Beth Hippely, represented by IB member Chris Searcy. Mrs. Hippely died in 2007 after an inexperienced pharmacy technician filled Hippely's prescription with 10 times the prescribed dose of Warfarin, a blood thinning medication to treat breast cancer.
The Hippely's tragedy brings to light a little known secret of big box pharmacy chains — their pharmacists rarely actually fill your prescription. Instead, the work of measuring, dosing and filling your prescription falls on undertrained and overworked pharmacy techs.
While pharmacists must go through rigorous training, those assisting pharmacists — particularly at large box drug stores, such as Walgreen's and CVS — often have little experience. The 19-year-old pharmacy tech that filled Mrs. Hippely's prescription worked at a movie theater making popcorn before becoming a Walgreen's pharmacy tech. The tech's dosing mistake cost Mrs. Hippely her life.
ABC News 20/20 — Report on Pharmacy Technicians Part 1:
ABC News 20/20 — Report on Pharmacy Technicians Part 2:
How to Become A Pharmacy Tech:
TheLedger.com covered the Hippely's story:
"It's closure for us," said Hippely, 64, of Mulberry. "It's kind of hard to talk about, but everybody's happy. We don't have to worry about any more court."

***

A jury in August 2007 found Walgreen's liable for the death of Hippely, 46, after giving her 10 times the prescribed dosage for Warfarin, a blood thinner, to treat breast cancer.

The mother of four was diagnosed in 2002, but was given an 88 percent chance of fully recovering as long as she had chemotherapy, radiation and drugs.

Hippely took her prescription for 1 milligram tablets of Warfarin to Walgreen's at South Florida Avenue and Shepherd Road, but was given 10 milligram tablets of the drug by a 19-year-old pharmacy technician with little experience, according to a story on ABC's "20/20."

After several weeks on the wrong dosage, Hippely came down with severe headaches and was rushed to Lakeland Regional Medical Center, where she was diagnosed with a brain hemorrhage. She became paralyzed and communicated only by blinking her eyes.

Hippely eventually regained some mobility but her prolonged hospitalization of nearly a year prevented her from finishing chemotherapy and other cancer treatments, her husband said.

"The doctor said she just wasn't strong enough" to endure the treatments, said Hippely, who retired last year as a field mechanic for Mosaic phosphates.

Ultimately, Beth Hippely's cancer spread and she died Jan. 8, 2007.
Our hearts and prayers go out to the Hippely family. No amount of money will bring their wife and mother back to them, but their verdict will hopefully serve as a wakeup call to large pharmacy chains. These chains need to put their customers first, not profits.
According to ABC News 20/20, there is not minimum national standard for the training of pharmacy technicians and many large chains utilize pharmacy techs similar to line cooks at a fast food chain.
There is no minimum national standard for the training of pharmacy technicians who are supposed to work under the close supervision of licensed pharmacists.

***

Critics say the major drug store chains have adopted a "fast food" culture to enhance profits, pushing pharmacists to oversee the prescriptions filled by as many as four or five technicians at a time.

***

There are no publicly available figures on the number of prescription errors in the country because pharmacies are not required under federal law to report prescription errors, even those resulting in serious injury or death. The actual error rates are treated by the big drug chains as closely held secrets, and they will not disclose even whether the number of errors has gone up or down over the years.
You can learn more at our safety blog and become a fan of Langdon & Emison on Facebook.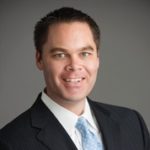 Brett Emison is currently a partner at Langdon & Emison, a firm dedicated to helping injured victims across the country from their primary office near Kansas City. Mainly focusing on catastrophic injury and death cases as well as complex mass tort and dangerous drug cases, Mr. Emison often deals with automotive defects, automobile crashes, railroad crossing accidents (train accidents), trucking accidents, dangerous and defective drugs, defective medical devices.