I've written before about settlement talks underway between thousands of women with Yaz, Yasmin, and Ocella lawsuits and Bayer, the pharmaceutical giant who makes the Yaz birth control pill. You can read those posts here and here. Though no settlement has yet been reached, the talks continue and the parties remain optimistic about settlement possibilities.
Last month an FDA advisory panel narrowly voted that while Yaz and Yasmin did pose a blood clot risk, the increased risk was worth it in order to prevent pregnancy. However, as the web site jezebel.com noted, "the narrow margin didn't quite inspire confidence."
Now, it turns out, that 3 of the 26 panel advisor's had research or financial ties to Bayer, the drug giant who makes Yaz. A fourth advisor had ties to Barr Laboratories and Teva Pharmaceuticals, who make generic version of the Yaz contraceptive pill. According to the Project on Government Oversight (POGO), all four of these advisers voted in support of Yaz and Bayer, saying that Yaz's benefits outweighed its risks.
"The American public must be able to trust the FDA and its advisory committees are making decisions based on science, not industry influence," POGO Executive Director Danielle Brian said.

Source: Huffington Post
POGO has asked the FDA to throw out the previous vote and convene a new advisory panel that is truly independent and without ties to Bayer or generic makers of Yaz and Yasmin.
Popular birth control pills, Yaz, Yasmin and Ocella, have been linked to serious and potentially deadly side effects. Yaz side effects and health problems affect women of all ages, including teens and young women.
Yaz, Yasmin and Ocella have been linked to serious side effects, such as heart attack, stroke, pulmonary embolism (PE), deep vein thrombosis (DVT), gallbladder disease and sudden cardiac death.
Despite these serious side effects, Bayer marketed these drugs to young women not only as a contraceptive, but to relieve symptoms of severe PMS and as an acne fighter.
The dangerous culprit in Yaz, Yasmin, and Ocella is drospirenone, a synthetic (artificial) hormone that has been linked to blood clotting disorders and gallbladder disease. Yaz, Yasmin, Ocella and their generic-brand counterparts (including Beyaz and Vestura) combine estrogen with the synthetic progestin Drospirenone. No other oral contraceptive (or birth control pill) contains Drospirenone.
Drospirenone has been linked to serious side effects including blood clots, heart attack, stroke, pulmonary embolism, deep vein thrombosis (DVT), and even gallbladder disease.
In a recently released FDA funded study that compared several different types of oral contraceptives, those that contain drospirenone were shown to increase blood clot risks by 75%.
It's time for Bayer to stop putting profits over safety. It's time for Bayer to accept responsibility for its dangerous birth control pills that have ruined the lives of thousands of young women. It's time for Bayer to end this litigation through mediation and pull this dangerous drug from the market.
[More on Yaz Side Effects, Risks, and Yaz Lawsuits]
Read More:
(c) Copyright 2012 Brett A. Emison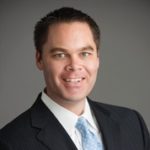 Brett Emison is currently a partner at Langdon & Emison, a firm dedicated to helping injured victims across the country from their primary office near Kansas City. Mainly focusing on catastrophic injury and death cases as well as complex mass tort and dangerous drug cases, Mr. Emison often deals with automotive defects, automobile crashes, railroad crossing accidents (train accidents), trucking accidents, dangerous and defective drugs, defective medical devices.