Millions of women have been prescribed hormone replacement therapy (HRT) drugs to treat symptoms related to menopause. HRT drugs include:
Oral Estrogens (including Premarin and Cenestin)
Topical Estrogens (including Alora, Climara, and Vivelle)
Progestins (including Prempro)
HRT medications have been prescribed to relieve menopausal symptoms and to prevent things like heart disease and dementia. However, reports – like one from the Toronto Sun – have shown that HRT drugs instead increase the risk of diseases they were marketed to prevent and greatly increase the risk of breast cancer.
41% increase in Stroke
29% increase in Heart Attack
26% increase in Breast Cancer
22% increase in Cardiovascular Disease
HRT drug makers, like Wyeth (which makes Prempro), hired ghostwriters to submit articles in peer-reviewed journals to make its Prempro HRT drug appear safer that it actually was. The ghostwriters commissioned by the drug maker were paid to downplay HRT risks and promote the company's drugs.
Make sure you have all of the information about the risks of HRT medications if you are considering – or are already taking – these medications.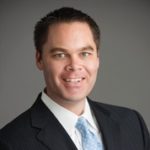 Brett Emison is currently a partner at Langdon & Emison, a firm dedicated to helping injured victims across the country from their primary office near Kansas City. Mainly focusing on catastrophic injury and death cases as well as complex mass tort and dangerous drug cases, Mr. Emison often deals with automotive defects, automobile crashes, railroad crossing accidents (train accidents), trucking accidents, dangerous and defective drugs, defective medical devices.