Did you know that pharmaceutical companies are able to influence the findings of seemingly independent research conducted by health advocacy groups? According to this study conducted by the American Journal of Public Health, there is a lack of transparency in relationships between health advocacy groups and drug makers.
"Many health advocacy organizations rely on financial support from drug companies," the study says, though the extent of that funding is rarely disclosed. Researchers analyzed data from Eli Lilly "from the first half of 2007 and found that only 25 percent of 161 organizations" reported receiving grants from pharmaceutical company on their websites and only "18 percent acknowledged Lilly's grants in their annual reports."
Lilly reported giving $3.2 million to advocacy groups during this period, 10% of which was "awarded to doctors, medical organizations, nonprofits and other entities." Several news outlets covered this story last week, including the Chicago Tribune and Reuters, which pointed out that none of the groups disclosed the amount of funding they received from Lily. CQ HealthBeat wrote on Friday that the study focused on Lilly because the company "was the first to make its grant data public" since Sen. Charles E. Grassley (R-IA) began conducting "investigations aimed at increasing transparency in relationships" between the pharmaceutical industry and others.
It, of course, is not a surprise that pharmaceutical companies will shield (or distort) the truth when its bottom line is at stake. Drug maker AstraZeneca was fined more than half-a-billion dollars for its Seroquel kickback marketing scheme. Drug giant Wyeth, which makes the hormone replacement (HRT) drug Prempro, hired ghostwriters to submit articles in peer-reviewed journals to make Prempro appear safer than it actually was.
But the chance for the American consumer to make an informed choice about medicine is also at stake, when we're not aware of someone's connections to drug interests. There are times when the offended parties take a stand for increased transparency when related to big business' ties to research, publishing, or academia. Hats off to the AJPH for conducting the survey, and to the AAJ and others for drawing attention to it.
[More from the "Did You Know…" series]
[More on Prempro and HRT drugs]
(c) Copyright 2011 Brett A. Emison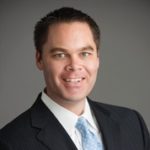 Brett Emison is currently a partner at Langdon & Emison, a firm dedicated to helping injured victims across the country from their primary office near Kansas City. Mainly focusing on catastrophic injury and death cases as well as complex mass tort and dangerous drug cases, Mr. Emison often deals with automotive defects, automobile crashes, railroad crossing accidents (train accidents), trucking accidents, dangerous and defective drugs, defective medical devices.