In today's world of contstant marketing, one cannot turn on the TV, read a magazine, surf the web or drive down the highway without seeing or hearing an advertisement for a drug or pharmaceutical company. Consumers are bombarded with advertisements and information for prescription drugs promising cures for all manner of ailments including allergies, blood pressure, cholesterol, depression and even sexual deficiencies. Each of these advertisements encourage you to "talk to your doctor" and find out how their drug can make you a better, healthier or happier person.
The flip side of these advertisements is the long list of side effects that often accompany the drugs. Athough the side effect warnings normally come at the end of the advertisement as an "afterthought" with a rapid, auctioneer-like delivery, these dangerous side effects impact millions of Americans. Sources indicate that prescription drug side effects kill more than 100,000 Americans each year.
It is important for consumers to understand the dangers of these drug side effects and how to detemrine if you or a loved one has been the victim of a dangerous side effect. Consumer Reports found that one in six Americans have experienced prescription drug side effects serious enough to require hospital treatment.
Langdon & Emison is working with consumer organizations, physicians and other attorneys across the country to help build strong cases for our clients who have been injured by dangerous drugs and their side effects. We don't want drug companies to put profits over safety. The following is just a partial list of the dangerous drug claims we are pursuing on behalf of our clients:
Avandia — Avandia is marketed by GlaxoSmithKline for the treatment of Type 2 diabetes by reducing the body's resistance to insulin. However, studies have shown that Avandia significantly increases the risk of heart attack and heart related deaths. More than 6 million Americans have taken Avandia in the past eight years.
Atypical Anti-Psychotic Drugs — There are a number of second generation, or atypical, antipsychotic drugs on the market today. These drugs include Zyprexa (Eli Lilly & Co.), Seroquel (AstraZeneca), and Risperdal (Janssen Pharmaceuticals, a division of Johnson & Johnson). Atypical antipsychotic drugs were designed to treat ailments like schizophrenia or bipolar disorder, but have been marketed and used extensively for "off-label" purposes. These drugs have serious side effects including tardive sykinesia, hyperglycemia, diabetes, pancreatitis, and heart attack. Twenty-six (26) states have formed a joint effort against these products.
Cox-2 Inhibitors — These drugs are a form of non-steroidal anti-inflammatory drugs (NSAIDs) and include Bextra (Pfizer, Inc.), Celebrex (Pfizer, Inc.), Arcoxia (Merck), Mobic (Boehringer-Ingelheim), and Vioxx (Merck). These drugs have serious side effects including heart attack, stroke, skin disorders and kidney failure.
Selective Serotonin Reuptake Inhibitors (SSRIs) — These anti-depressants include Celexa (Forest Pharmaceuticals, Inc.), Fluvoxamine (Jazz Pharmaceuticals, Inc.), Lexapro (Forest Pharmaceuticals, Inc.), Paxil (GlasoSmithKline), Prozac (Eli Lilly & Co.), Serzone (Bristol-Myers Squibb Co.) and Zoloft (Pfizer, Inc.). The side effects of these drugs include serotonin syndrome, infants born with persistent pulmonary hypertension and increased suicidal thinking.
Digitak Digoxin — This medication is manufactured by Actavis Totowa LLC and is prescribed to treat heart failure and abnormal heart rhythm. However, this drug can cause digitalis toxicity in patients with renal failure causing nausea, vomiting, dizziness, low blood pressure and cardiac instability.
Fosamax — Merck manufactures this bisphosphonate drug for osteoporosis treatment. Other similar drugs include Actonel (Proctor & Gamble), Boneva (GlaxoSmithKline), Zometa (Novartis) and Aredia (Novartis). These drugs can cause severe musculoskeletal pain and osteonecrosis of the jaw (ONJ). On January 7, 2008, the FDA warned that Fosamax had been linked to severe and sometimes incapacitating bone, joint and muscle pain.
Fentanyl Transdermal (Skin) Patch — Makers include the Duragesic patch (by Ortho-McNeil-Janssen Pharmaceuticals, a division of Johnson & Johnson) and various makers of generic versions of the patch. These patches can deliver deadly quantities of the drug if the patch is cut or damaged.
Ketek — This antibiotic manufactured by Sanofi-Aventis is used to treat respiratory infections including chronic bronchitis, acute bacterial sinusitis and community acquired pneumonia. Side effects include severe liver injury, hepatitis and liver failure.
Gadolinium Based Contrast Agents (GDBAs) — These drugs, including Mangevist, MultiHance, Omniscan, OptiMark and ProHance, are used as a contrast agent in magnetic resonance imaging (MRIs). Their side effects include a possible link nephrogenic systemic fibrosis (NSF), which is being pursued by Attorneys General in several states.
Byetta — This drug, manufactured by Amylin Pharmaceuticals and Eli Lilly, is an injectible drug for Type 2 diabetes. Byetta is an incretin mimetic drug that is used to regulate blood glucose. However, this drug has been linked to pancreatitis injury and death.
Hormone Replacement Therapy (HRT) Products — These drugs, including PremPro (Wyeth). Side effects of PremPro include increased risk for cancer, stroke, heart attack and blood clots
Trasylol — This drug, manufactured by Bayer, is an antifibrinolytic agent used during cardiac surgery to reduce the risk of blood transfusions. However, this drug resulted in an increased risk of kidney damage and death and was pulled from the market in 2007.
Zelnorm — This drug, manufactured by Novartis, is used for the treatment of irritable bowel syndrome in women. Side effects include stroke, heart attack and ischemic colitis.
This is only a partial list of potentially deadly and dangerous drugs. There are several types of claims if you or your loved has been injured or harmed by a dangerous drug:
(1) The drug was defectively manufactured
(2) The drug was improperly marketed
(3) The drug is defective because of dangerous side effects
Langdon & Emison's attorneys can help you determine if you have a claim from the use of a dangerous drug. Our experienced attorneys will work with you and a team of experts to determine if a dangerous drug caused your injuries and determine a fair amount of damages.
Langdon & Emison has offices in Chicago, St. Louis and near Kansas City. We try cases across the country and represent seriously injured persons and the families of those killed by defective drugs, defective products or the negligence of others. Our practice areas include automotive products liability, general products liability, trucking accidents, railroad crossing accidents, mass tort claims, dangerous drugs and commercial litigation. We have verdicts and settlements for our clients totaling more than half a billion dollars.
Follow Langdon & Emison on Facebook.
Connect with Brett Emison on LinkedIn or Martindale-Hubbell Connected.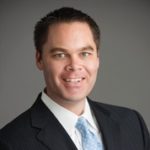 Brett Emison is currently a partner at Langdon & Emison, a firm dedicated to helping injured victims across the country from their primary office near Kansas City. Mainly focusing on catastrophic injury and death cases as well as complex mass tort and dangerous drug cases, Mr. Emison often deals with automotive defects, automobile crashes, railroad crossing accidents (train accidents), trucking accidents, dangerous and defective drugs, defective medical devices.