As many new parents are learning, many doctors are encouraging "banking" of a newborn's umbilical cord blood. Is cord blood banking right for your family? Are the potential cures real?
According to cordbloodbankingguide.com, cord blood is simply blood that has remained in the umbilical cord just after birth. Studies have shown cord blood to be a rich source of stem cells, which can transform into a variety of other cells in the body.
CBS News recently featured a story about a clinical trial in which cord blood was being used to treat babies suffering from brain injury caused by lack of oxygen during delivery:
There is also an ongoing, FDA-approved clinical trial, testing cord blood stem cell therapy as a treatment for pediatric cerebral palsy.
Cord blood cells have been found work particularly well for immune deficiencies or blood disorders, such as Leukemia. According to a BBC News report, a 43-year-old man was cured when he received a cord blood transplant from an anonymous donor:
He said he thought he knew a lot about modern medicine, but had imagined bone marrow transplant as being like what Keanu Reeves in the film "The Matrix" underwent, with tubes coming out from his spine and other parts of his body. But bone marrow transplantation is a bit of a "misnomer", said Meehan, since it doesn't really involve bones, marrow or transplantation. He describes it as a "simple blood transfusion", rather like giving blood.

In the case of transplanting cord blood stem cells, "the process is even simpler", said Meehan. The blood is drained from an umbilical cord discarded during a normal birth and harvested for stem cells that are then injected into the patient. The stem cells are the same ones that helped to "grow" the baby while it was in its mother's womb, he explained, and when they enter the patient's bones they start to grow "brand new bone marrow from scratch".

Professor Ghulam Mufti, a haemato-oncology consultant who is also director of pathology at King's College Hospital, told the BBC that cord cells were a "fantastic resource" that "go on to create a whole range of different cells in the blood or the immune system".

They find their way into the bone marrow of the person who needs new bone marrow cells and start making new healthy cells to replace to damaged ones, he added, explaining that this makes cord blood:

"A viable alternative to bone marrow transplants for patients who either cannot find a marrow donor match or in whom a previous transplant has failed."

Mufti said it was easier to match cord blood than bone marrow. To find a suitable donor for a bone marrow transplant, there has to be a 95 per cent match to the recipient or their body will not accept it. But with cord stem cells, the match only has to be 70 to 80 per cent for a successful transplant, said Mufti.
Private cord blood banking is expensive — often costing more than $1,000 for the initial harvesting and storage and then an annual fee of more than $100. Private cord blood banks can be found with a simple online search using Google or Bing. Some critics claim the costs outweigh the benefits. An article at SFgate.com discussed some of the pros and cons:
But the ads for a burgeoning industry of private cord blood banks fail to say that doctors rarely transplant a child's own blood because it can contain the disease. And major medical societies advise against storing a child's blood for the family's potential use because it's not likely that a relative will develop a disease currently treatable by cord blood.

"I don't feel completely hoodwinked, but more accurate information needs to be out there," said Recker, an actress who lives in Redwood City.

As cord blood is used increasingly as an alternative to bone marrow, the success of more than 6,000 transplants worldwide since 1998 — only 14 of them using the child's own blood — has spawned at least 15 private cord blood companies that charge families an initial fee ranging from $1,100 to $1, 800, plus about $100 a year, to store a child's blood.

"Most of the people in the hematology community think they're a bunch of snake-oil salesmen in these private companies," said Dr. Bertram Lubin, a blood specialist and president of Children's Hospital Oakland Research Institute. The hospital has the nation's only program that exclusively banks newborn cord blood, for free, for a sick sibling.

"I get calls from parents who are distraught because they cannot afford to bank their kid's cord blood, and they feel like they're failing as parents before their child is even born," Lubin said. "I tell them there's no data to support that. You're being misled."

The private firms argue that they provide a service that already can treat numerous diseases and holds promise for illnesses from Parkinson's to heart disease as research advances.
Is cord blood banking right for your family? Only you and your doctor can answer that question. However, as medical technology keeps expanding, it is a question that all new parents should be asking their doctor.
You can learn more about safety and health-related issues at our safety blog and become a fan of Langdon & Emison on Facebook.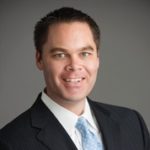 Brett Emison is currently a partner at Langdon & Emison, a firm dedicated to helping injured victims across the country from their primary office near Kansas City. Mainly focusing on catastrophic injury and death cases as well as complex mass tort and dangerous drug cases, Mr. Emison often deals with automotive defects, automobile crashes, railroad crossing accidents (train accidents), trucking accidents, dangerous and defective drugs, defective medical devices.