The short answer is, unfortunately, not much.
I have blogged extensively about Yaz, Yasmin and Ocella and the risks they pose to the women who take them. The primary problem with this class of birth control pill is their main ingredient, the synthetic progestin Drospirenone, which when combined with Estrogen (as in these birth control pills) can lead to serious, even deadly, side effects including:
Seemingly in recognition of the problems with Yaz and Yasmin, Bayer HealthCare Pharmaceuticals created a "new" product, Beyaz, with a slightly different formulation, but no changes to address the dangerous side effects of its predecessors.
Ironically, the new ingredient in the Beyaz formulation is folic acid (vitamin B9) which is prescribed to pregnant women to prevent complications with the pregnancy and birth defects in their developing baby. While the folic acid provides benefits to the unsuspecting mother and baby if Beyaz was ineffective in its intended function, it certainly does nothing to address the serious health risks caused by the Estrogen/Progestin combination.
According to an online news report last week, results of recent studies were released in the British Log of Medicine in Apr 2011 that looked at groups of women aged 15-46 who were taking birth control pills containing drospirenone as well as levonorgestrel. Users of the birth control medications in those studies that were made up of drospirenone (as are Yasmin and Yaz) provide an increased risk with regard to developing blood clots (venous thromboembolism).
It is time for Bayer to go back to the drawing board and produce a safe and effective birth control pill, rather than putting lipstick on a pig.
[More information on Yaz side effects]
(c) Copyright 2011 Brett A. Emison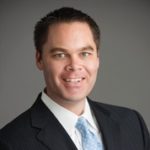 Brett Emison is currently a partner at Langdon & Emison, a firm dedicated to helping injured victims across the country from their primary office near Kansas City. Mainly focusing on catastrophic injury and death cases as well as complex mass tort and dangerous drug cases, Mr. Emison often deals with automotive defects, automobile crashes, railroad crossing accidents (train accidents), trucking accidents, dangerous and defective drugs, defective medical devices.