ABC News has reported that Bayer AG reported a profit of nearly $400 million from July to September 2010 (up 12 % over last year) despite ongoing health safety concerns over side effects from its popular Yaz and Yasmin birth control pills that can result in heart attack, stroke and gallbladder disease.
According to ABC, Bayer is continuing to heavily market these birth control pills despite the serious health risks and has set aside 50 million Euro for "anticipated defense costs" related to these drugs. One Wall Street analyst called the litigation set-aside "a negative disappointment, but a one-time issue."
Eyewitness News 5 in Oklahoma City recently featured a segment on Yaz side effects and serious health risks.
http://www.youtube.com/watch?v=2ub1ZaVjXSI
Yaz, Yasmin and Ocella combine estrogen with the synthetic progestin Drospirenone. No other oral contraceptive (or birth control pill) contains Drospirenone. The combination of chemicals in Yaz, Yasmin and Ocella have been linked to potentially deadly side effects.
You can find out more about how Yaz causes serious side effects at this post.
[More information about Yaz side effects]
(c) Copyright 2010 Brett A. Emison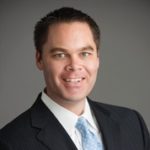 Brett Emison is currently a partner at Langdon & Emison, a firm dedicated to helping injured victims across the country from their primary office near Kansas City. Mainly focusing on catastrophic injury and death cases as well as complex mass tort and dangerous drug cases, Mr. Emison often deals with automotive defects, automobile crashes, railroad crossing accidents (train accidents), trucking accidents, dangerous and defective drugs, defective medical devices.