The Chicago Tribune recently reported on the millions that foreign drug maker AstraZeneca paid doctors to promote its anti-psychotic drug, Seroquel, despite doctors' concerns about Seroquel side effects.
Executives inside pharmaceutical giant AstraZeneca faced a high-stakes dilemma.

On one hand, Chicago psychiatrist Dr. Michael Reinstein was bringing the company a small fortune in sales and was conducting research that made one of its most promising drugs look spectacular.

***

"If he is in fact worth half a billion dollars to (AstraZeneca)," the company's U.S. sales chief wrote in 2001, "we need to put him in a different category." To avoid scaring Reinstein away, he said, the firm should answer "his every query and satisfy any of his quirky behaviors."

Putting aside its concerns, AstraZeneca would continue its relationship with Reinstein, paying him $490,000 over a decade to travel the nation promoting its best-selling antipsychotic drug, Seroquel. In return, Reinstein provided the company a vast customer base: thousands of mentally ill residents in Chicago-area nursing homes.

***

The AstraZeneca payments, filed as exhibits in a federal lawsuit, highlight the extent to which a leading drug company helped sustain one of the busiest psychiatrists working in local nursing facilities.
The Tribune's report comes on the heels of AstraZeneca's $520 million settlement of two federal investigations and two whistle blower lawsuits and on the heels of reports that drug giant Pfizer misled regulators about its epilepsy drug, Neurontin. AstraZeneca's drug, Seroquel, has been reported to have several severe side effects including hyperglycemia, diabetes, weight gain and heart attack.
Though weight gain is a side effect, the doctor paid by AstraZeneca reported that Seroquel actually helped patients to lose weight. Findings that were directly contradicted by the doctor's own patients.
Chanile Hayes, a South Side resident, says she came under Reinstein's care at a psychiatric hospital after she suffered a nervous breakdown nearly 10 years ago. She found it odd, she said, when Reinstein told her that taking Seroquel would help her lose weight.

"I couldn't understand why he wasn't taking it because he was a plus-sized man himself," said Hayes, now 37. She is one of thousands of people nationwide suing AstraZeneca on allegations it concealed Seroquel's links to weight gain and diabetes.

***

Hayes said she went from 140 pounds to nearly 300 within two years of taking the drug and later developed diabetes.
Reinstein — the doctor AstraZeneca paid to promote its drug, Seroquel — in 2001 told 5,000 other doctors that Seroquel could be used for taking away excessive appetite. However, just two years later, the FDA asked AstraZeneca to warn about Seroquel's diabetes risk.
Seroquel's label now cautions that the drug is linked to diabetes and weight gain.
It turns out that AstraZeneca executive also had doubts and questions Dr. Reinsten's work. Corporate emails revealed executive's misgivings about Dr. Reinstein's conclusions. The results were too good to be true.
One [executive] called Reinstein's conclusion that patients experienced no adverse effects "suspect" and "hard to believe."
At one point, Dr. Reinstein complained that AstraZeneca was not taking care of him and other doctors prescribing Seroquel. Dr. Reinstein claimed to be one of the largest prescribers of Seroquel in the world. AstraZeneca caved in to Dr. Reinstein.
At one point, according to an e-mail from an AstraZeneca executive, Reinstein and his partners had "blatantly threatened" to switch patients to a Seroquel competitor. Reinstein later denied that accusation during a deposition, testifying that he "cannot imagine" making such a threat.

Malcolm May, AstraZeneca's U.S. sales director, reacted to Reinstein's discontent by saying that the company should be careful not to alienate a psychiatrist worth up to a half-billion dollars to the firm.

"I am not suggesting we kowtow to his whims, nor to support any unethical behavior," May wrote in 2001 in an e-mail to fellow AstraZeneca executives. "I am suggesting … we need to be more responsive to his opinion and needs."

May continued: "It seems we are annoying possibly our most important single customer, and that is not acceptable. … My concern is that Dr. Reinstein could be looking for a trigger to leave our fold. That would be disastrous for our Seroquel business in the short and long term."
When faced with a choice of protecting Seroquel patients or protecting its own profits, AstraZeneca chose profits over safety. AstraZeneca appears to have blatantly ignored its own concerns about safety in order to protect a single doctor responsible for more than half a billion dollars in Seroquel sales.
Why do giant pharmaceutical companies like AstraZeneca think they can get away this kind of behavior? If you or I — as members of the general public — engaged in conduct like this, we would be hauled off to jail. Why do drug giants get their own set of rules where they can make up science, lie to federal regulators and kill people? It's time the drug companies are held responsible for their actions.
Learn how to protect yourself against dangerous drugs at our web site.
Learn more and become a fan of Langdon & Emison on Facebook.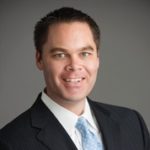 Brett Emison is currently a partner at Langdon & Emison, a firm dedicated to helping injured victims across the country from their primary office near Kansas City. Mainly focusing on catastrophic injury and death cases as well as complex mass tort and dangerous drug cases, Mr. Emison often deals with automotive defects, automobile crashes, railroad crossing accidents (train accidents), trucking accidents, dangerous and defective drugs, defective medical devices.