I reported last year about AstraZeneca's ongoing problems with its antipsychotic drug, Seroquel. The pharmaceutical giant denied Seroquel's link to diabetes in the US years after acknowledging the danger in Japan. There were also verified reports that the drug maker paid doctors to promote Seroquel to patients despite the doctors' concerns about Seroquel's dangerous side effects. Last October, AstraZeneca agreed to pay $520 million to settle two federal investigations and two whistle-blower lawsuits.
Now, sources such as the Washington Post, Fox Business, ABC News and CNN have reported that the foreign drug giant will pay $520 million to settle allegations that the drug company illegally marketed Seroquel and paid kick backs to physicians.
From Fox Business:
From ABC News:
From CNN:
From the Washington Post:
When faced with a choice of protecting Seroquel patients or protecting its own profits, AstraZeneca chose profits over safety. In doing so, AstraZeneca put lives at risk and essentially stole billions of dollars from state and federal tax payers across the country.
Why do giant pharmaceutical companies like AstraZeneca think they can get away this kind of behavior? If you or I — as members of the general public — engaged in conduct like this, we would be hauled off to jail. Why do drug giants get their own set of rules where they can make up science, lie to federal regulators and kill people? I am thankful that this company is finally being held accountable. We should all do our part to make sure giant drug companies like AstraZeneca are not permitted to endanger lives and waste the hard earned money of millions of Americans.
Learn more about safety-related issues and become a fan of Langdon & Emison on Facebook.
Pharmaceutical giant AstraZeneca will pay $520 million to settle allegations that the company illegally marketed an antipsychotic drug and paid kickbacks to physicians, the Justice Department announced Tuesday.

The settlement centers on the company's efforts to promote Seroquel, which the Food and Drug Administration has approved to treat some mental disorders. The government alleges that AstraZeneca aggressively marketed the drug for unapproved diseases — such as Alzheimer's and anxiety — to physicians, who then put patients at risk by prescribing it.

The Justice Department also contends that the company violated the federal anti-kickback statute by making illegal payments to physicians, who allegedly presented themselves as authors of Seroquel articles produced by the drug maker.

The civil settlement was the latest step in an Obama administration crackdown on health-care fraud.

Glenn Engelmann, the company's U.S. general counsel, said AstraZeneca denies the allegations but "takes its obligations very seriously under its agreements with the government."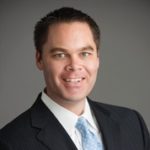 Brett Emison is currently a partner at Langdon & Emison, a firm dedicated to helping injured victims across the country from their primary office near Kansas City. Mainly focusing on catastrophic injury and death cases as well as complex mass tort and dangerous drug cases, Mr. Emison often deals with automotive defects, automobile crashes, railroad crossing accidents (train accidents), trucking accidents, dangerous and defective drugs, defective medical devices.