Bloomberg News reported today that AstraZeneca told US doctors that its antipsychotic drug, Seroquel, did not cause diabetes nearly four years after the drug maker warned Japanese doctors about Seroquel's link to diabetes.
Nancy White, the saleswoman, and a colleague met with an unidentified doctor in July 2006 who reported "getting a lot of flak" from patients about Seroquel's diabetes links, according to a note unsealed as part of a lawsuit. AstraZeneca wrote in November 2002 to Japanese doctors that it received a dozen reports of diabetes-related cases tied to Seroquel "where causality with the drug could not be ruled out."

White said in the 2006 note that she told the physician that "there had been no causative effect" found between Seroquel and diabetes. The doctor "said he would not quit writing" prescriptions for Seroquel "due to this at this time," White reported.
More than 15,000 patients have sued the drug maker, claiming a link between Seroquel and diabetes.
In addition to diabetes claims, patients are pursuing claims involving weight gain and state attorneys general are pursuing claims for off-label marketing and use on behalf of state Medicaid programs. AstraZeneca aggressively marketed Seroquel for uses other than for which Seroquel was approved by the FDA.
AstraZeneca officials offered as much as $1,500 to doctors to speak about Seroquel's benefits, according to the unsealed sales notes.

***

AstraZeneca salespeople were so focused on raising Seroquel's prescription numbers in 2005 that they approached physicians outside their offices, the notes show.

Grissett told her bosses in October 2005 she provided "Seroquel reminders" to an unidentified doctor she ran into at a Florida wedding.
This article demonstrates the lengths drug makers will go to increase prescriptions and sales of their drugs. In today's world of constant marketing, you cannot turn on the TV, read a magazine, surf the web, or drive down the road without seeing or hearing an advertisement for a drug or pharmaceutical company. Each of these advertisements encourage you to "talk to your doctor" and find out how the new miracle drug can make you a better, healthier or happier person.
However, drug makers gloss over are the severe — and sometimes deadly — side effects of these drugs. It is important for consumers to understand the dangers of these drug side effects and how to determine if you or a loved one had been been the victim of a defective drug or a dangerous drug side effect.
Langdon & Emison is working with consumer organizations, physicians and other attorneys across the country to help build strong cases for our clients who have been injured by defective drugs or dangerous drug side effects. We don't want drug companies putting profits over safety.
Become a fan of Langdon & Emison on Facebook.
Connect with Brett Emison on LinkedIn.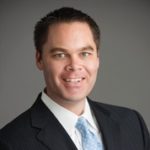 Brett Emison is currently a partner at Langdon & Emison, a firm dedicated to helping injured victims across the country from their primary office near Kansas City. Mainly focusing on catastrophic injury and death cases as well as complex mass tort and dangerous drug cases, Mr. Emison often deals with automotive defects, automobile crashes, railroad crossing accidents (train accidents), trucking accidents, dangerous and defective drugs, defective medical devices.