Antidepressants have become a troubling subject when it comes to youngsters and teens. Now, some mothers are unfortunately delivering children with birth defects connected to taking drugs called Selective Serotonin Reuptake Inhibitors (SSRIs) during their pregnancy. SSRI birth defects including heart problems, spina bifida, club foot and others are causing concern.
The following are among the potential defects which might develop in newborns of mothers who take SSRIs during pregnancy:
Hypoplastic Left Heart Syndrome (HLHS)
Tetralogy of Fallot (TOF)
Transposition of the Great Arteries (TGA)
Coarctation of the Aorta
Heart Murmurs
Omphalocele
Spina Bifida
Club Foot
Ventrical Septal Defects (VSD)
Atrial Septal Defects (ASD)
Craniosynostosis
Complaints of SSRI birth defects have been identified since at least 2005 from women who took Zoloft, Celexa, Lexapro, Paxil, or Prozac while pregnant. SSRI drugs are generally used as antidepressants.
A New England Journal of Medicine study found that women who took SSRIs during their third trimester were six times more likely to deliver babies born with primary pulmonary hypertension (PPHN) than those who didn't take SSRIs during their third trimester. PPHN is a lung disorder that restricts the arteries and leads to blood pressure in the pulmonary artery of the heart to rise beyond control.
These symptoms may indicate PPHN:
• Heart Murmurs
• Low Blood Oxygen Levels
• Rapid Heart Rate
• Difficulty Breathing
• Bluish Skin
• Diagnosing PPHN
PPHN is a serious birth defect. Even after treatment, the baby can be susceptible to heart failure, brain hemorrhage, seizures, kidney failure, or organ damage – sometimes the condition is even fatal. Babies who survive PPHN sometimes have long-term breathing difficulties, seizures, developmental disorders and hearing loss.
A Checkered Past
Zoloft, Celexa, Lexapro, Paxil and Prozac, are antidepressants that have fallen under close scrutiny for use by expectant mothers. In addition to the problems mentioned above, a small number of children, teens and young adults (up to age 24) who took antidepressants like Fluoxetine (Prozac) during clinical studies became suicidal. Prozac has been used for years to treat depression, obsessive compulsive disorder, some eating disorders, and panic attacks, even alcoholism, ADD, sleeping disorders, Tourette's syndrome and a selection of others.
For more information, women or expectant mothers taking SSRI medication should discuss these risks with their doctors and consult a Medication Guide that is available from the FDA website.
(c) Copyright 2011 Brett Emison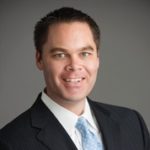 Brett Emison is currently a partner at Langdon & Emison, a firm dedicated to helping injured victims across the country from their primary office near Kansas City. Mainly focusing on catastrophic injury and death cases as well as complex mass tort and dangerous drug cases, Mr. Emison often deals with automotive defects, automobile crashes, railroad crossing accidents (train accidents), trucking accidents, dangerous and defective drugs, defective medical devices.