A new report published in the Canadian Medical Association Journal showed a risk of bleeding associated with the combined use of antidepressant medications using selective serotonin reuptake inhibitors (SSRI) and anti-platelet therapy following a heart attack.
Popular SSRI antidepressants include:
Celexa (citalopram)
Priligy (dapoxetine)
Lexapro (escitalopram)
Prozac (fluoxetine)
Luvox (fluvoxamine)
Upstene (indalpine)
Paxil (paraxetine)
Zoloft (sertaline)
Viibryd (vilazdone)
Zelmid (zimelidine)
The study examined more than 27,000 patients for 10 years and examined bleeding that included hemorrhagic stroke, gastrointestinal bleeding, or any other type of bleeding that was treated during a hospital stay or that involved hospitalization.
According to the LA Times, Researchers found that taking an SSRI drug combined with any anti-platelet drug was linked with a higher risk of bleeding. Combining an SSRI with aspirin increased the risk of bleeding by 42% and combining an SSRI with a two-prong anti-platelet therapy increased the risk by 57%.
SSRI antidepressants have also been linked to serious birth defects when taken by pregnant mothers. Birth defects linked to these antidepressants include:
Primary Pulmonary Hypertension (PPHN)
Hypoplastic Left Heart Syndrome (HLHS)
Tetralogy of Fallot (TOF)
Transposition of the Great Arteries (TGA)
Coarctation of the Aorta
Heart Murmurs
Omphalocele
Spina Bifida
Club Foot
Vertical Septal Defects (VSD)
Atrial Septal Defects (ASD)
Craniosynostosis
These birth defects have been linked to these SSRI antidepressant medication since at least 2005. The New England Journal of Medicine, in 2007, found that women taking SSRI medication during their third trimester were 6 times more likely to deliver babies born with Primary Pulmonary Hypertension (PPHN) than women who did not take SSRI drugs. PPHN is a lung disorder that restricts the arteries and causes the blood pressure in the pulmonary artery to rise uncontrollably.
For more information, women or expectant mothers taking SSRI medication should discuss these risks with their doctors and consult a Medication Guide that is available from the FDA website.
Read More:
[More on SSRI Antidepressant Side Effects]
[More on Dangerous Drugs]
(c) Copyright 2011 Brett Emison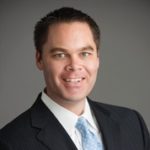 Brett Emison is currently a partner at Langdon & Emison, a firm dedicated to helping injured victims across the country from their primary office near Kansas City. Mainly focusing on catastrophic injury and death cases as well as complex mass tort and dangerous drug cases, Mr. Emison often deals with automotive defects, automobile crashes, railroad crossing accidents (train accidents), trucking accidents, dangerous and defective drugs, defective medical devices.