Earlier this month, the U.S. District Court in the Western District of Louisiana issued a Case Management Order directing litigants how to handle the scheduling and conduct of depositions when a party's health is failing. Under this order, a Plaintiff will be considered "In Extremis" (a legal term meaning "in an extremely difficult situation" or "at the point of death") when he/she has reached, or is expected to reach within the next six months, the state or condition of being no longer capable of testifying completely in a deposition; or is not expected to survive beyond the next six months.
This order drives home an important point – that these Plaintiffs have been devastated by the dangerous drug. What is infuriating to our clients devestated by this drug is that Japanese drug giant Takeda Pharmaceuticals knew for years before even releasing Actos of its likelihood to increase the risk of bladder cancer in patients. Prior to releasing Actos in 1999, Takeda had a 2-year study that showed an increased risk of bladder cancer in rats that had been given Actos. These studies were not provided to the FDA or other health regulators. Instead, Takeda (along with Eli Lilly in the U.S.) put the drug on the market and made billions on a product they knew was unsafe.
Researchers have determined that the total (cumulative) dose exposure to Actos is an important factor because the more Actos a patient has taken, the higher the risk of bladder cancer. In other words, the longer a patient takes Actos, and/or the higher the dosage, the greater the increased risk of cancer. Patients with the highest "cumulative dose" have the highest increased risk. According to a French investigation, a cumulative dose of greater than 28,000 milligrams and an exposure of longer than one year led to a significant increase in bladder cancer, particularly in men.
Despite Actos' popularity, Canadian researchers found that Actos doubles the risk of bladder cancer. Their research and report can be found in the British Medical Journal.
In June 2011, France, and then Germany, banned Actos, instructing doctors to stop prescribing the diabetes medication to future patients after a French study confirmed that Actos caused an increased risk of bladder cancer.
The United States has not yet banned use of Actos, but in June, 2011 the U.S. FDA issued a communication warning of a link between prolonged (more than one year) Actos use and bladder cancer. The FDA's communication read, in part:
"The U.S. Food and Drug Administration (FDA) is informing the public that use of the diabetes medication Actos (pioglitazone) for more than one year may be associated with an increased risk of bladder cancer. Information about this risk will be added to the Warnings and Precautions section of the label for pioglitazone-containing medicines. The patient Medication Guide for these medicines will also be revised to include information on the risk of bladder cancer."
Despite these very serious side effects, you should not stop taking this, or any, drug without consulting your health care provider. If you are currently taking Actos, you should contact your physician to evaluate and determine your treatment options.
[More on Actos]
[More on Dangerous Drugs]
Learn More:
© Copyright 2012 Brett A. Emison
Follow @BrettEmison on Twitter.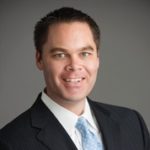 Brett Emison is currently a partner at Langdon & Emison, a firm dedicated to helping injured victims across the country from their primary office near Kansas City. Mainly focusing on catastrophic injury and death cases as well as complex mass tort and dangerous drug cases, Mr. Emison often deals with automotive defects, automobile crashes, railroad crossing accidents (train accidents), trucking accidents, dangerous and defective drugs, defective medical devices.