Following 34 days of trial, a Louisiana jury ordered Japanese drug maker Takeda Pharmaceutical Company and drug maker Eli Lilly & Co. to pay $9 billion in punitive damages after finding the companies' diabetes drug Actos caused Terrance Allen to develop bladder cancer.
Destruction of Documents
The punitive damage award likely stems from evidence that Takeda lost or destroyed critical documents from at 46 employees and sales representatives.  The missing files belonged to high-ranking Takeda employees who were heavily involved in the development, sales, marketing, and promotion of Actos.  Other missing files belonged to rank-and-file sales representatives whose day-to-day work involved marketing and distributing Actos.
As the Court itself described: "The breadth of Takeda leadership whose files have been lost, deleted or destroyed is, in and of itself, disturbing."
What is Actos?
Actos is a popular diabetes drug make by Japanese drug company, Takeda Pharmaceuticals and distributed in the US by Eli Lilly.  Actos (Pioglitazone HCl) is marketed under a variety of names, including Actos, Actoplus Met, and Duetact.
Actos has been Takeda most successful product – representing more than 25% of Takeda's total revenue and with global sales of nearly $5 billion in 2010 ($3.78 billion in the U.S.).
However, despite Actos' popularity and success, studies have now confirmed that Actos greatly increases the risk for bladder cancer.  According to a French study, a cumulative dose of greater than 28,000 milligrams and an exposure of longer than one year led to a substantial increase in bladder cancer, particularly in men.
The French Medicines Agency this summer suspended use of Actos while the European Union's European Medicines Agency completed a risk/benefit analysis of the drug. In late July, the EMA confirmed an increased risk of bladder cancer, but determined that the benefit of Actos outweighed the risk for some patients and mandated a three- to six-month review of each individual patient.
In June 2011, the FDA released an Actos bladder cancer warning. The FDA's new warning came on the heels of an interim analysis of an epidemiological study conducted by Takeda, the Japanese pharmaceutical company that manufactures Actos.
A backward look at Actos' own label reveals a slow progression leading up to the current FDA warning. In 1999, as the drug was being tested, Takeda acknowledged that "[d]uring prospective evaluation … in clinical trials up to one year in duration, no new cases of bladder tumors were identified." In addition, since testing had been done on animals for the drug, the product had added a caveat about the disconnect between animal testing and actual results on humans.
But in 2003, Takeda eliminated language that, "[t]he relationship of these findings in male rats to humans is unclear" from label. Precautions mentioned at this time were carcinogenesis, mutagenesis and impairment of fertility. Three years later, in 2006, data from two new studies was added, as an occurrence of .44 percent (drug) v. .14 percent (control) of bladder cancer was found, meaning patients taking Actos were three times more likely to develop bladder cancer.
More than a decade after Actos was first studied, in the summer of 2011, at the request of the FDA, detailed information about Actos' link to an increased risk of bladder cancer was finally added, including a whole section on urinary bladder cancer.  Because the warning label was only recently changed, many people taking Actos may not realize that studies have linked prolonged use of Actos with bladder cancer.
Actos Lawsuits
The Allen lawsuit was the fourth Actos trial litigated to verdict.  There have been two prior verdicts for plaintiffs in California and Maryland (though those results were later overturned) and defense verdict in Las Vegas.  The Allen case in Louisiana was the first federal bellwether case to be tried.  There remain about 3,000 Actos lawsuits pending in the federal MDL in the Western District of Louisiana.  Additional Actos lawsuits are pending in Cook County, Illinois (Chicago).
This verdict represents a tremendous victory not only for the Allen family, but for the thousands of plaintiffs injured by this drug.
Read More:
© Copyright 2014 Brett A. Emison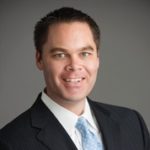 Brett Emison is currently a partner at Langdon & Emison, a firm dedicated to helping injured victims across the country from their primary office near Kansas City. Mainly focusing on catastrophic injury and death cases as well as complex mass tort and dangerous drug cases, Mr. Emison often deals with automotive defects, automobile crashes, railroad crossing accidents (train accidents), trucking accidents, dangerous and defective drugs, defective medical devices.